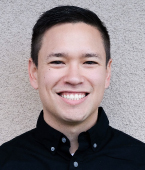 David Fujihara, DO
Degrees:
D.O., Western University of Health Sciences, Pomona, CA
B.S., Fresno Pacific University, Fresno, CA
Specialty:
American Board of Emergency Medicine
Most recent teaching experience:
Lecturer at Kaweah Delta Emergency Medicine Residency Conference in Kaweah Delta Graduate Medical Education Building, Visalia
Most recent publications / presentations:
Fujihara, D. J., Batt, J., & Yeun, H. (2016). SSRI Use as a Risk Factor for Blood Transfusion in the Emergency Department. Western States Medical Monograph.
Fujihara, D., Johnson, M., Nguyen, E., & Hipskind, J. (n.d.). A Simulation Model For Paracervical Nerve Block. Pending publication.