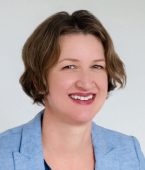 Lindsey Faucette, DO
Degrees:
D.O., Touro University College of Osteopathic Medicine
Specialty:
American Board of Family Medicine
American Board of Physician Specialties-Integrative Medicine
Most recent teaching experience:
Director Osteopathic Education at Marian Family Medicine Residency
ACGME Osteopathic Principles Committee
Most recent publications / presentations:
Faucette L, Pirayesh F. Nausea and Vomiting. eMedRef. Columbia, MO: FPIN. February 2014. http://www.fpin.org
Faucette L. Achieving Osteopathic Recognition in a Family Medicine Residency. Presented at AODME. Portland, Oregon 2016.