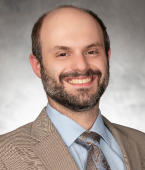 Simon E. Meykler, DO, FCAP
Degrees:
D.O., New York College of Osteopathic Medicine
B.A. in Biochemistry, New York University
Specialty:
Anatomic and Clinical Pathology
Most recent publications / presentations:
Pleural Mass Forming Extramedullary Hematopoiesis Masquerading as a Malignant Neoplasm. Meykler S, Obstfeld A, Jhala NC, Vergara N, Gupta PK. Diagn Cytopathol. 2015 Aug 25.
A case of marginal zone lymphoma with extensive emperipolesis diagnosed on pleural effusion cytology with immunocytochemistry and flow cytometry. Meykler S, Baloch ZW, Barroeta JE. Cytopathology. 2015 Feb 12.