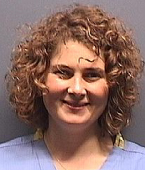 Simone Childs-Walker, MD
Degrees:
Residency: Hennepin Healthcare Family and Community Medicine, Minneapolis, MN
M.D., University of Minnesota
B.A., Carlton College, Northfield, MN
Specialty:
American Board of Family Medicine, holistic and functional medicine, osteopathic manipulative medicine, and group medical
Most recent publications / presentations:
Poster Presentation: The Effect of Mindfulness Based Training on Resident Wellbeing, Simone Childs-Walker, MD; Rebecca McDougle, MD; Radhika Loel Snyder, MD; Susan Haddeau, MD. Department of Family Medicine and Community Health, Hennepin Healthcare, Minneapolis, MN. June 2020.