Our scholarship recipients tell their stories. . .
CHSU Student Story – Karen Cruz Pelham
California Health Sciences University Scholarship Fund
For more than 40 years the Central Valley has been designated as a Health Professional Shortage Area by the Office of Statewide Health Planning and Development. California Health Sciences University (CHSU), founded in 2012, will help remedy the adverse consequences due to the shortage of health providers in the Valley. CHSU's graduating pharmacists, with an emphasis on providing primary care, will serve patients in collaboration with physicians.
The California Health Sciences University (CHSU) Scholarship Fund, established in partnership with the Central Valley Community Foundation, is making a difference in students' lives and enhancing the future of health care in Central California.
Many CHSU students are from the Central Valley and a reflection of its great diversity.
Many are the first in their families to obtain a college degree.
An estimated $450,000 in CHSU student scholarships need funding for the next academic year.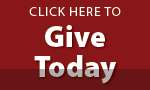 Without the existence of California Health Sciences University, and the financial assistance from the CHSU Scholarship Fund, a significant number of prospective health care providers would not have the opportunity to obtain an advanced degree in Pharmacy.
[su_divider top="no" style="dotted" divider_color="#747474″ size="1″ margin="20″][/su_divider]
Your financial gift provides an attractive incentive for qualified students to remain in the Central Valley and become front line health care providers for our region.
Please join us in our mission to create a healthier future by contributing to the California Health Sciences University Scholarship Fund. Various giving options are available to address your philanthropic and financial goals.
Giving Made Easy
Multi-Year Pledge
Planned Gifts
Beneficiary Designation
Bequests
Charitable Trust
Gift Annuity
With Check
To: Central Valley Community Foundation
Memo: "CHSU Scholarship Fund"
Mail to: CHSU Scholarship Fund
c/o California Health Sciences University
120 N. Clovis Ave, Clovis, CA 93612
For CHSU Campus tours, scholarship naming opportunities, or more information on how you can support CHSU students, please give us a call at (559) 325-3600 or email giving@chsu.edu