California Health Sciences University (CHSU) is on track to open the fi­rst College of Osteopathic Medicine in the Valley in 2020. As you may know, there is a de­ficit of health care providers in our community, so to help fulfi­ll the medical needs of families in the local area, especially the underserved population, we want to recruit, train and retain more D.O.'s.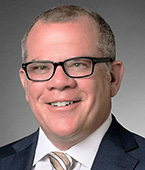 John Graneto, DO, MEd
Dean
Please consider helping our students by:
Applying for adjunct or full-time faculty positions at CHSU.
Signing a preceptor agreement to take one or more of our medical students during their clinical clerkships.
Helping us to create, administer, and grade standardized patient encounters, simulation-based experiences and Objective Structured Clinical Exams (OSCEs).
Helping teach in the clinical skills and/or Osteopathic Principle and Practice (OPP) labs.
Writing clinical cases and scenarios for our clinical curriculum.
If you would like to help CHSU Osteopathic Medical Students, please complete the information below: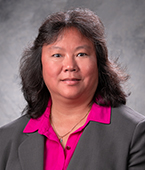 For more information on how to partner with us, contact our Associate Dean for Osteopathic Clinical Education, Dr. Lisa Chun at residents@chsu.edu