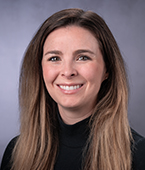 Melissa Kemp, DO
Degrees, Education & Certifications:
D.O., Western University of Health Sciences College of Osteopathic Medicine of the Pacific, Pomona, CA
B.A., California State University, Fresno
Professional Specialties:
Emergency Medicine
Latest Research, Publications, and Presentations:
Mueller (Kemp), M., Beaver, B., & Gaylord, K. (2019). The accuracy of point-of-care ultrasound in diagnosing long bone fractures as compared to plain film radiography. Extremitas Journal of Lower Limb Medicine. Vol 6 (58-62).