College of Osteopathic Medicine
CHSU College of Osteopathic Medicine
California's Newest State of the Art Medical School

Future Students
Want to Apply?
Admissions Process
See our requirements and steps you need to know about the application process.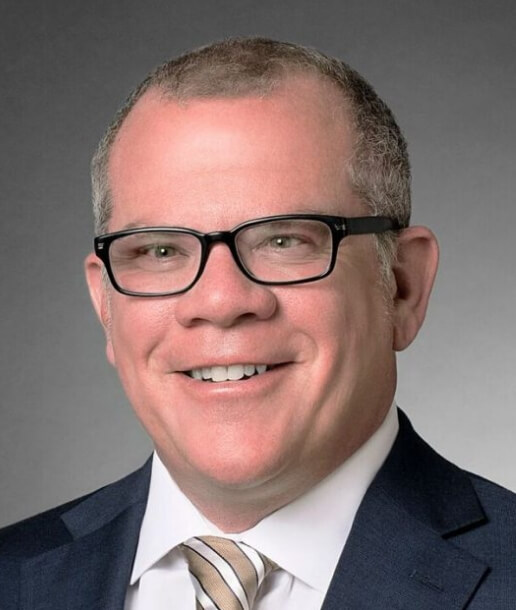 From the Dean
Welcome to California Health Sciences University College of Osteopathic Medicine (CHSU-COM)…your medical school journey begins now. The CHSU-COM is making history in the Central Valley and we hope you are inspired to join the Class of 2024, 2025 and 2026 medical students already hard at work and learning in the Valley's new medical school. With many of our students recruited from the Valley, we will graduate physicians that improve the health care in the region for generations to come."
– John Graneto, DO, MEd

Courses
Curriculum & Clerkships
Innovative Curriculum
Our innovative, active learning, curriculum highlights a systems-based,
clinically integrated model and includes medical Spanish,
culinary medicine, population health research and
interactive technologies.
Why CHSU-COM?
Advantages of an interactive curriculum
learning From Our
Dedicated Educators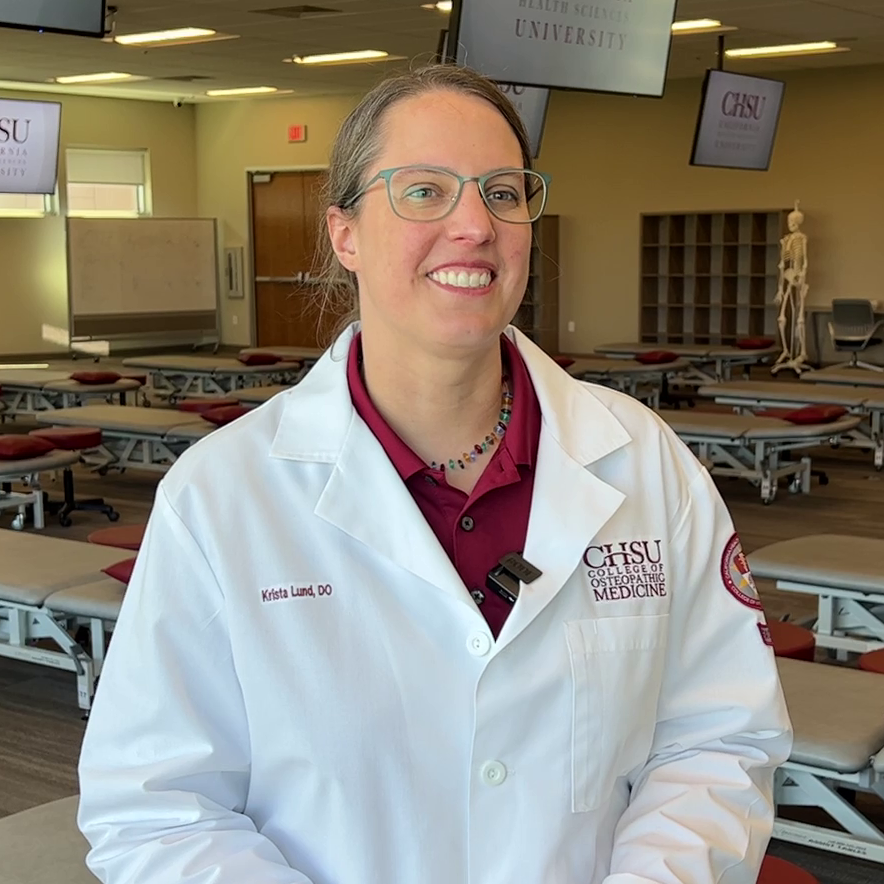 Faculty Feature – Dr. Krista Lund
video Feature
Krista Lund, DO, is an Assistant Professor of Osteopathic Principles and Practices at CHSU-COM. Dr. Lund teaches students how to use their hands to help assess the body's function and it's alignment through Osteopathic Manipulative Medicine (OMM) techniques to optimize the patients function and ability to heal. Learn more about Dr. Lund's work and why she believes OMM is so important.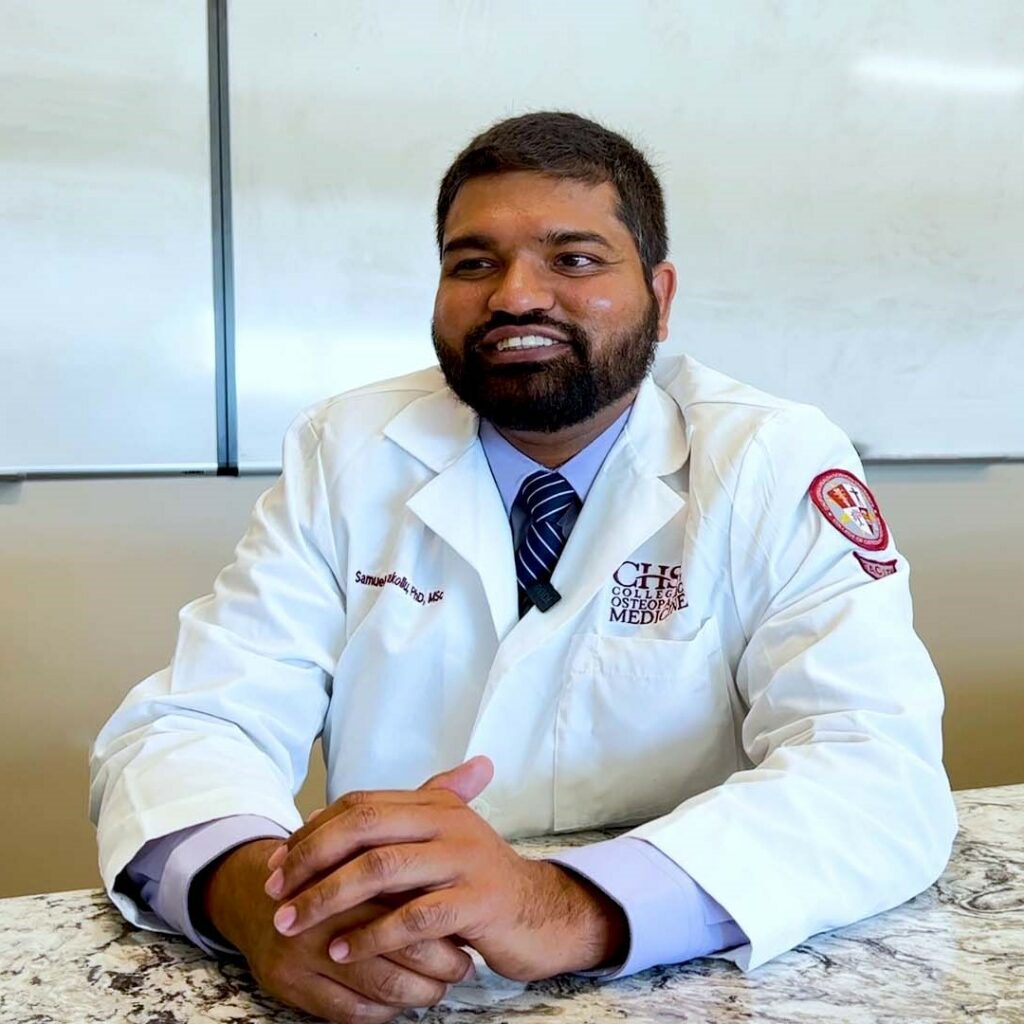 Faculty Feature – Dr. Samuel Kadavakollu
video Feature
Samuel Kadavakollu, PhD, MSc is the Chair and Associate Professor of Biomedical Education at CHSU-COM. In addition to teaching biochemistry, nutrition, basic physiology, and overseeing the Biomedical Education department, he also has pioneered CHSU's Pre-Med Bootcamp that helps local premedical students prepare for the MCAT exam and medical school applications. Learn more about Dr. Kadavakollu's work and why he loves teaching current CHSU students and preparing the next generation of medical students.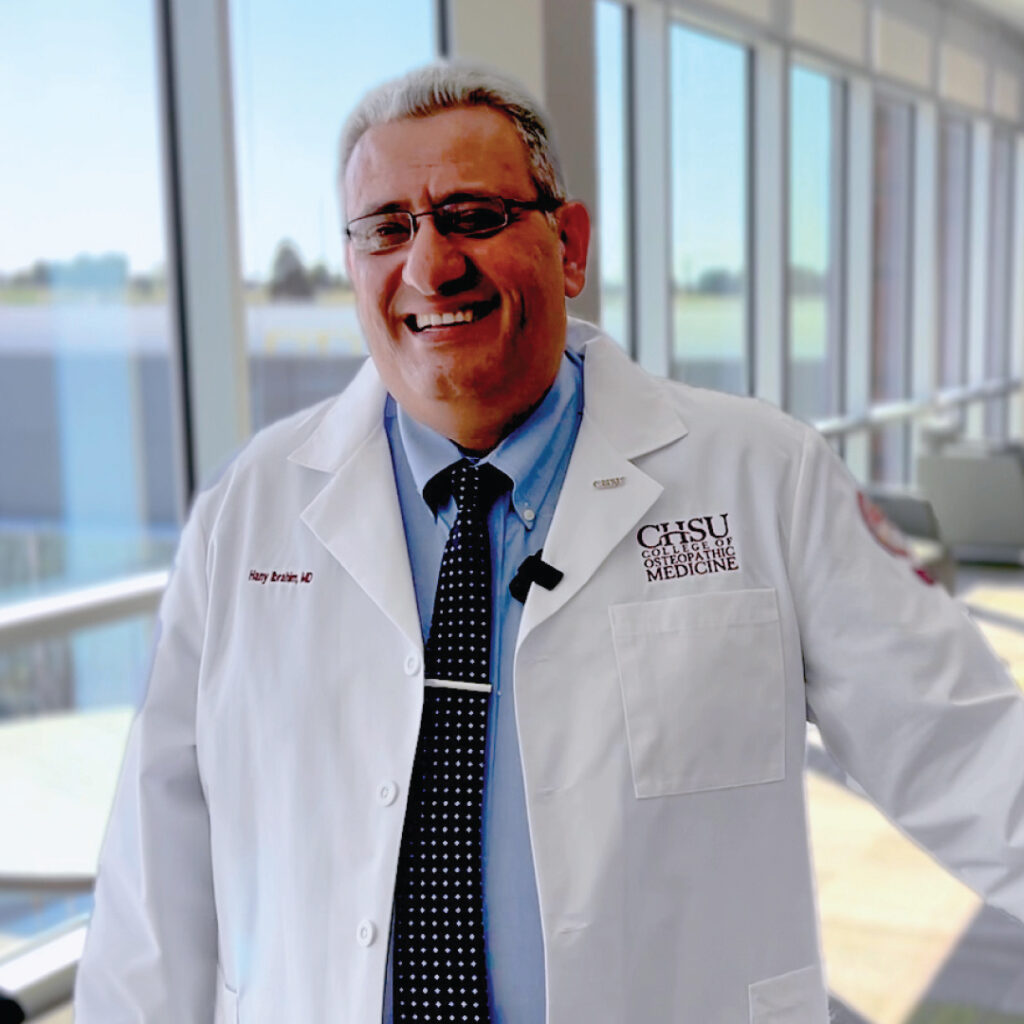 Faculty Feature – Dr. Hany Ibrahim
video Feature
Hany Ibrahim, MD, is an Associate Professor of Biomedical Education at CHSU-COM. Teaching physiology and pathology, his courses are the building blocks of understanding normal anatomy in comparison to disease pathologies, helping students understand how pharmacology, biochemistry and immunology impact treatment of the disease. Learn more about Dr. Ibrahim's work and why he is so excited to teach the next generation of osteopathic physicians.

Financial Aid
We are committed to helping our students and families understand, apply for, and secure financing for their educational journey with CHSU by providing personal assistance as they work through the financial aid process.
The Heart of California
Living in the Central Valley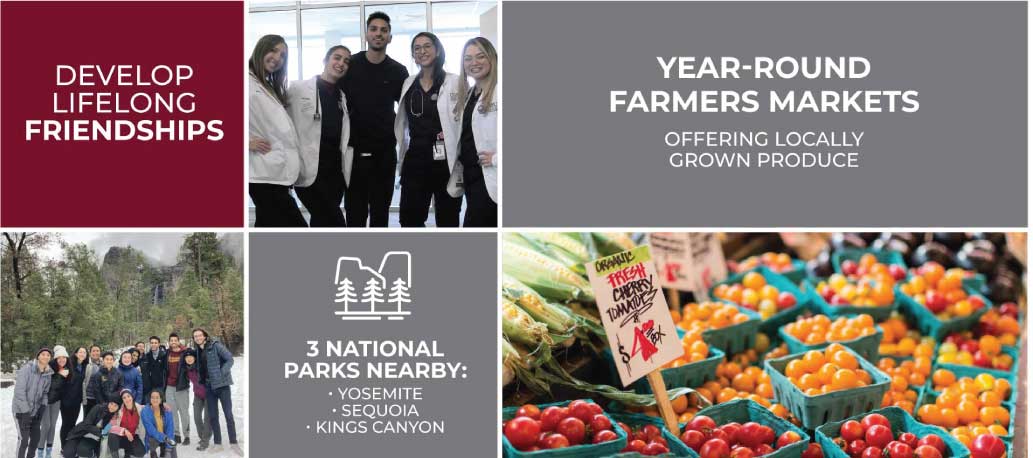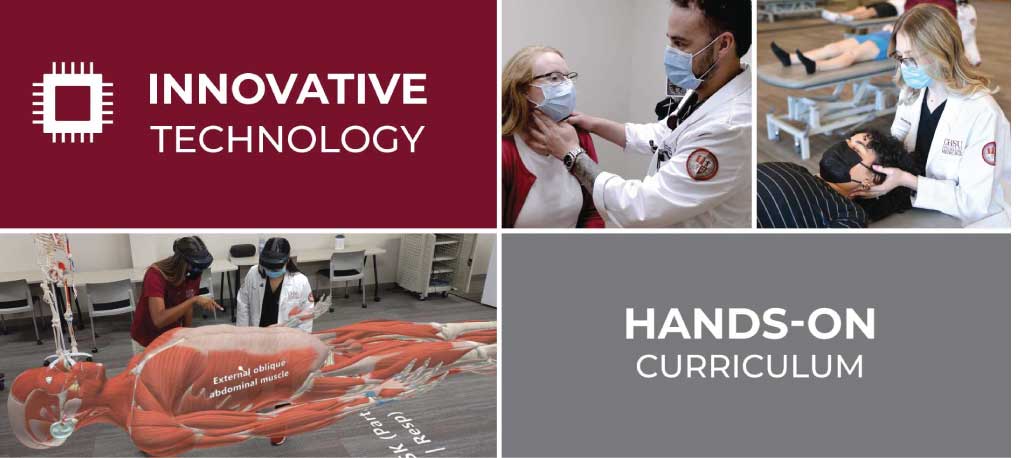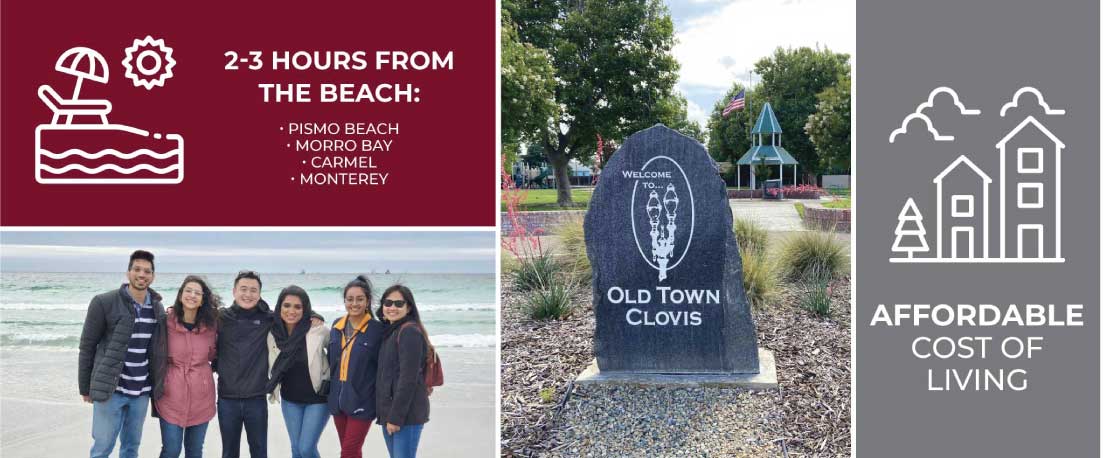 Graduate Medical Education
Finding Your Residency