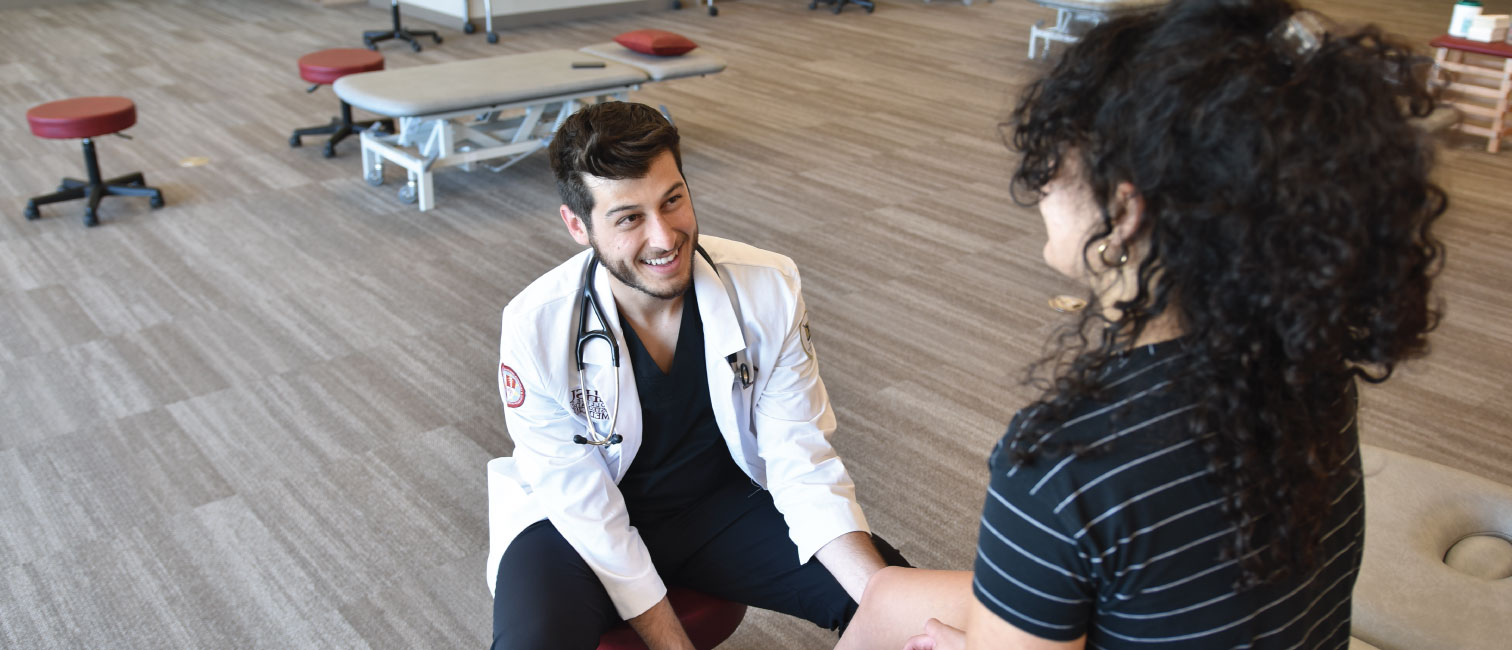 The DO difference
Emphasizing a whole-person approach to treatment and care.

What is Osteopathic Medicine?
Osteopathic medicine is a distinct branch of medical practice in the United States. Doctors of Osteopathic Medicine, or DOs, are fully licensed physicians who practice in all areas of medicine and can specialize in specific areas of patient care, such as family medicine, internal medicine, emergency medicine, surgery, pediatrics, obstetrics and gynecology, and all other specialties.
DOs emphasize a whole-person approach to treatment and patient care. The osteopathic philosophy of medicine sees an interrelated unity in all systems of the body, with each working with the other to heal in times of illness.
At CHSU-COM, student doctors receive specific training in the musculoskeletal system and learn about osteopathic manipulative medicine (OMM) using Osteopathic Manipulative Treatment (OMT) as an additional way to treat pain, prevent injury, and complement the treatment of many ailments.
---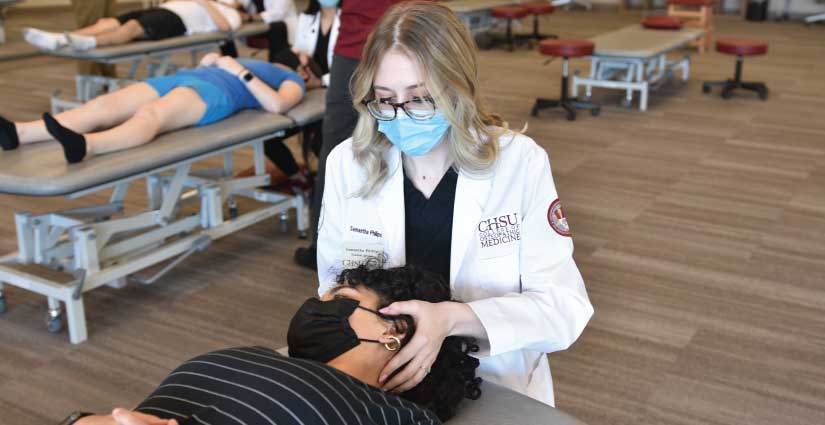 The FOUR TENANTS OF OSTEOPATHIC MEDICINE
The Tenets of Osteopathic Medicine express the underlying philosophy of osteopathic medicine.
The body is a unit; the person is a unit of body, mind, and spirit.
The body is capable of self-regulation, self-healing, and health maintenance.
Structure and function are reciprocally interrelated.
Rational treatment is based upon an understanding of the basic principles of body unity, self-regulation, and the interrelationship of structure and function.
---
Why Become a DO?
Doctors of Osteopathic medicine believe in a whole-body approach to medicine and strive to help their patients be truly healthy, not just free of symptoms. DOs first consider the person within the patient and focus on preventative medicine, a wholistic approach to care, and patient empowerment to strive towards healthy habits.
A career in osteopathic medicine offers many opportunities for practice, especially in California's Central Valley where there is a deficit of primary care physicians. Osteopathic medicine is the fastest growing medical field in the U.S., according to the U.S. Bureau of Health Professions. Today, more than 25 percent of all medical students in the U.S. are training to be osteopathic physicians.
California has the largest number of practicing DOs in the nation. CHSU-COM is the third and newest osteopathic medicine program in the state.
---
How are DO's Licensed?
DOs are licensed to practice medicine and surgery by licensing boards in each state. All physicians require successful completion of several vigorous national medical licensing examinations.