ADMISSIONS BROCHURE
Minimum admissions REQUIREMENTS
Baccalaureate degree (or equivalent) from an institution accredited by an agency recognized by the US Department of Education.
An overall cumulative and science grade point average (GPA) of 3.0 or higher on a 4.0 scale.
MCAT score of 500 or higher, with no subsection below the 25th percentile.

Scores from January 1, 2021 or later will be accepted

Provide 2 Letters of Recommendation.
Satisfactorily complete the prerequisite courses listed below prior to matriculation.
U.S. Citizenship, U.S. Permanent Resident, or DACA Recipient*
*CHSU cannot guarantee licensure of DACA students by state licensing boards; the COM encourages all applicants with DACA status to communicate with the Osteopathic Medical Board of California, or the state where they plan to practice, to determine if they will be eligible to receive a license issued by that agency. Please also note that DACA students are not eligible for federal financial aid but may be eligible for private alternative loans. Please reach out to the office of Financial Aid if you have additional questions.
PREREQUISITE COURSEWORK REQUIREMENTS
| Prerequisite Course | Semester Hours | Quarter Hours |
| --- | --- | --- |
| Behavioral Sciences* | 3 credits | 4 |
| Biology* | 8 credits | 12 |
| Inorganic or General Chemistry* | 8 credits | 12 |
| Organic Chemistry* | 8 credits | 12 |
| Physics* | 8 credits | 12 |
| English (e.g. Composition/Literature)* | 6 credits | 9 |
*AP credits are accepted if specified on the transcript. Additional courses that are recommended but not required include 300-400 level courses that will enhance a student's knowledge in: Microbiology, Biochemistry, Anatomy, Physiology, Genetics, Immunology.
The following requirements apply to all prerequisite coursework:
Must Be Taken at Department of Education Accredited College or University
All prerequisites must be completed at an institution accredited by an agency recognized by the U.S. Department of Education. For international students, please see separate provisions in the Admissions Policy applicable to international coursework.
Deadline for Prerequisite Completion
Applicants must complete or plan to complete all prerequisites prior to July 1 preceding enrollment in the COM, unless an exception is approved by the Dean's Office.
Letter Grade of C or Better Required
Students must earn a minimum grade of "C" or higher to satisfy completion of each prerequisite course. Grades of "C-", pass/no pass, credit/no credit will not be accepted.
Courses Must Be Taken within Ten (10) Years of Enrollment
All applicants must complete all science prerequisite requirements ten (10) years prior to enrollment in the COM. Applicants who have taken science prerequisite courses more than ten (10) years ago may be required to repeat that coursework prior to matriculation.
CLASS Statistics
CHSU-COM prides itself on recruiting students who demonstrate superior academic performance, experience and dedication to healthcare. Our diverse student body brings a wide variety of backgrounds, experiences and talents to our campus. Learn more about each of our cohorts!
*Stats from the Class of 2027
Admissions Process
CHSU-COM seeks to admit those students who possess the academic, professional, and personal qualities necessary to become exemplary osteopathic physicians. CHSU-COM uses a rolling admissions process in which applications are reviewed and interview decisions are made at regular intervals during the admissions cycle. To be competitive within this process, applicants are strongly encouraged to apply early in the cycle. The AACOMAS application and all other required materials, which include MCAT scores, official transcripts, and required letters of recommendation, must be received by the Office of Admissions on or before March 1, 2024.
The CHSU-COM Admissions staff screens primary applications to ensure that they meet minimum criteria. Qualified applicants will be invited to complete the Supplemental Application, which includes two essays, an evaluator identification verification, and payment of the Supplemental Application Fee. The Supplemental Application Fee will be waived for any applicants who have qualified for an AACOMAS Fee Waiver.
Upon receipt of all aspects of the Supplemental Application, applications will be reviewed in depth and Admissions staff will verify that all required Letters of Recommendation have been received.
Selected candidates will be invited for a virtual interview and will be offered available interview dates. As CHSU-COM utilizes rolling admissions, a candidate may be invited for an interview at any time after the completed primary and supplemental applications have been received and reviewed.
Following the virtual interview, the Admissions Committee will perform a holistic review and consider the entire application package and interview performance prior to making a recommendation to the Dean. The CHSU-COM Dean will make the final admissions decision and COM Admissions staff will notify the candidate of the decision.
Applicants who are offered admission will be provided with additional instructions for securing their seat in the class, including signing an Enrollment Agreement and paying a Seat Deposit.
Those accepted before January 14 will have 30 days to pay the deposit of $1250
Those accepted between January 15 and May 14 will have 14 days to pay the deposit of $1250
Those accepted after May 14th may be asked for immediate deposit of $1250.
Students choosing not to attend the COM after paying the seat deposit will receive a refund, minus the non-refundable portion of $250.
In addition to the above: Accepted Students will be required to complete a criminal background check, pass a drug screen, update and maintain required immunizations, and be enrolled in health insurance either through CHSU or on their own.
Applicants who are placed on the Waitlist remain eligible candidates and have the potential to receive an offer of admission up to the day before COM Orientation.
Application Dates & Deadlines
| Application | DATE |
| --- | --- |
| AACOMAS Application Opens | May 4, 2023 |
| Fall Academic Update Window in AACOMAS | TBA |
| Winter Academic Update Window in AACOMAS | TBA |
| CHSU-COM AACOMAS Application Deadline | March 1, 2024 |
| Spring Academic Update Window in AACOMAS | TBA |
| Supplemental Application Deadline | April 1, 2024 |
Letters of Recommendation
There are 2 letters of recommendation required for admission to CHSU-COM:
One letter from a physician (DO or MD) that details the applicant's ability to be successful in a medical setting. A letter of recommendation from an osteopathic physician is preferred.
One academic letter written by a college science professor who has instructed the applicant. The letter should detail the applicant's aptitude in a challenging academic setting.
NOTE: A pre-med or pre-health profession committee letter that includes items listed above will satisfy the requirements for those items.
Additional Letter of Recommendation Criteria
Letters from relatives, spouses, family friends, or the applicant's family physician will not be accepted; authors should be as objective as possible.
Letters are also expected to be written on the letterhead of the recommender's university, company, organization, or practice, with credentials, date, and signature.
Letters will only be accepted through AACOMAS or Interfolio. Applicants who wish to utilize Interfolio must coordinate to have their letters sent to AACOMAS. CHSU-COM does not accept paper letters of recommendation or letters sent directly from the evaluator or applicant via either mail or email. CHSU-COM reserves the right to refuse any letter that is not signed by the evaluator. Digital signatures are acceptable.
CHSU-COM is not responsible for receipt or processing of materials that do not conform to these guidelines. Letters of recommendation will be reviewed once the Supplemental Application is submitted.
Admissions Policy
The purpose of the College of Osteopathic Medicine Admissions policy is to provide guidance to applicants in the admissions process and to provide transparency in the admissions process. Each incoming class has their own Admissions Policy.
Technical Standards
Applicants will be required to meet the Technical Standards for admission and continued enrollment and affirm that they meet the standards. Any falsification or misinformation regarding the ability to meet technical standards is a reason for rescinding the offer of admission or after matriculation, dismissal from the program.
Tips for Making Your Application Stand Out
The CHSU-COM Admissions team receives many questions from applicants about what they can do to set themselves apart and make their application stand out. Generally, we have found that a competitive applicant will demonstrate one or more of the following:
Experience in or understanding of a career in health care
A commitment to or understanding of osteopathic medicine
Service to the community
Research and other scholarly activities
If you are able to clearly communicate one or more of these experiences, this may help you to stand out during the applications process. For more information, visit choosedo.org/how-to-apply
Meet the Admissions Team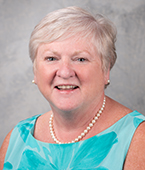 Mattie Bendall
Assistant Dean of Student Affairs, Enrollment and Accreditation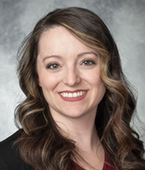 Jennette Munn
Director of Admissions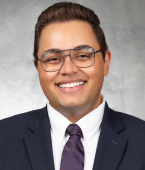 Jacob Moon
Admissions Specialist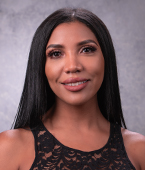 Evelyn Evans
Admissions Recruiter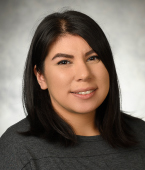 Nicole Contreras
Admissions Advisor
Danielle Roach-Vieira
Admissions Advisor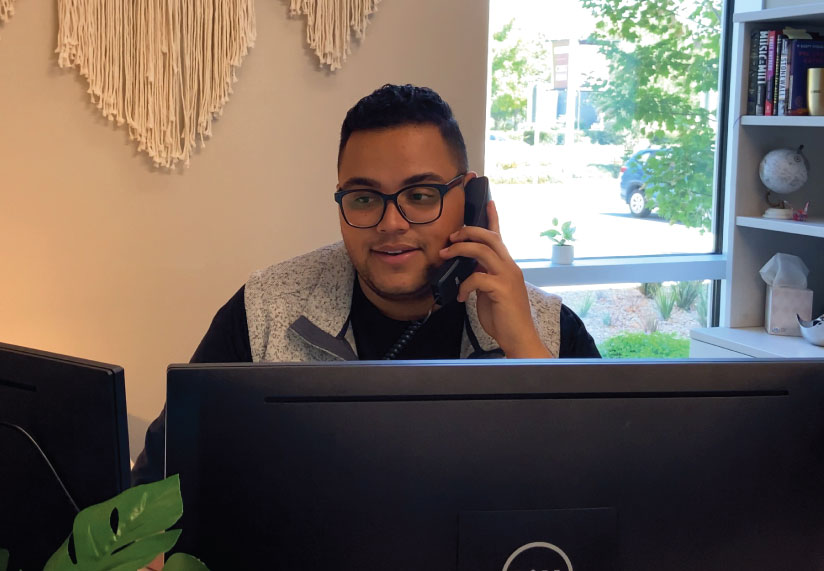 contact the Admissions team
The admissions team at CHSU-COM is here to ensure you have a place to turn for help during the admission process. When you take the first step on the path toward your medical career we are here to guide you.
Main Contact
COMAdmissions@chsu.edu
(559) 712-4222
Related Links