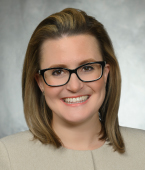 Sara Goldgraben, MD, MPH, MBA
Degrees:
M.D., New York Medical College
M.P.H, Stony Brook University
M.B.A., Stony Brook University
B.E., Stony Brook University
Specialty:
American Board of Preventive Medicine, General Preventive Medicine and Public Health
Most recent teaching experience:
Gave Grand Rounds presentation to physicians and residents on Overview of Death Certificates at University California San Francisco, Fresno
Conducted nine GME/CME presentations on delivering high-quality colorectal cancer screening services to physicians in internal medicine, family medicine, and preventive medicine at Stony Brook University Medical Center and at UC San Diego.
Most recent publications / presentations:
Public Health Update: The Power of Prevention, pp. 44 – 45. April 30, 2019 Central Valley Physicians—Fresno, Madera, and Kings Counties. Spring 2019. https://issuu.com/fmms/docs/cvp_spring_web_2019
Goldgraben S, Cavanagh M, Messina C, Taylor J, Lane D. Poster Presentation: Factors Influencing Utilization of a Smoking Cessation Clinic by Women Veterans Compared with Men Veterans. American College of Preventive Medicine (ACPM) 2016, Washington DC. Department of Family, Population, & Preventive Medicine, Stony Brook Medicine, NY, Northport Veterans Affairs Medical Center, NY. February 2016.