Making an Impact on Future Healthcare Professionals
December 20, 2021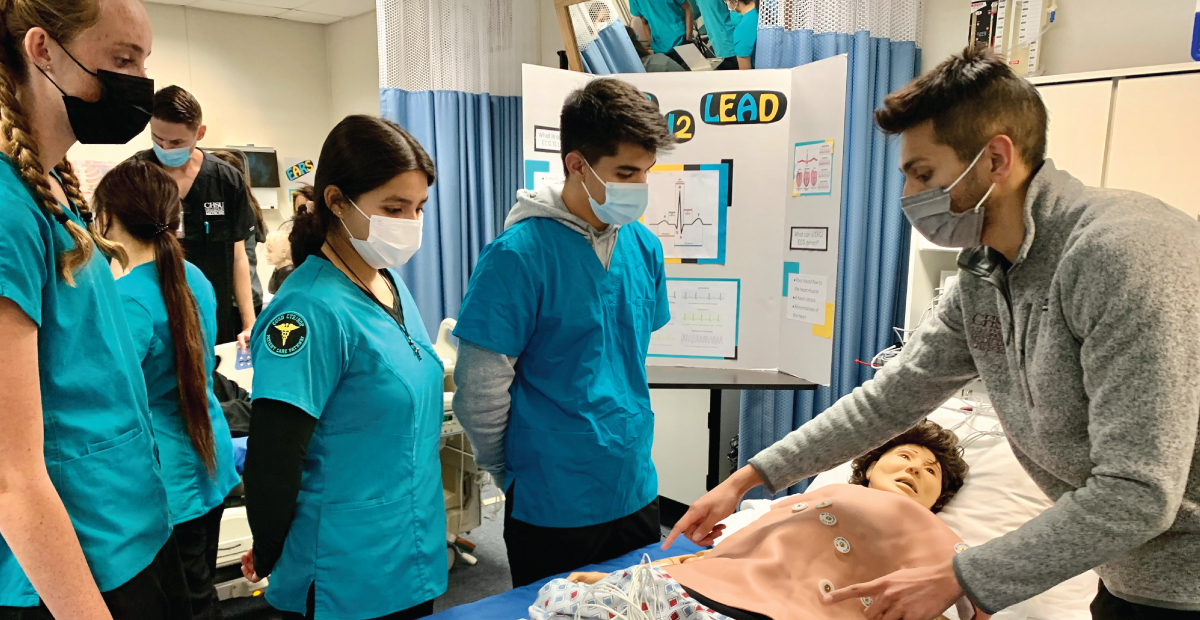 There is a dire need for more physicians and medical professionals to serve the growing Central Valley community. Medical students at California Health Sciences University (CHSU) are helping address that need through educational outreach to high school students to garner interest and passion for pursuing medical professions.
Valley Mentors, a student organization at the CHSU College of Osteopathic Medicine, has embraced the University's mission to improve access to health care in the Valley, Valley Mentors aims to help increase physicians here in the Valley by cultivating 11th and 12th grade students' interest in medical careers through demonstration events called Medical Skills Day.
"Exposure to STEM and medical skills at a young age played a key role in igniting the passion that brought many of us to medicine today. As medical students in the medically underserved Central Valley, we have the chance to be role models and educators for younger students here," said Varsha Swamy, Valley Mentors President and second year CHSU medical student.
CHSU medical students serve as mentors and role models by sharing their experiences in preparing for medical school and offering various medical careers to explore.
So far, students from Clovis East High School and Clovis High School enrolled in the Patient Care Pathway under their district's Career Technical Education (CTE)/Regional Occupational Program (ROP) have benefitted from these outreach events.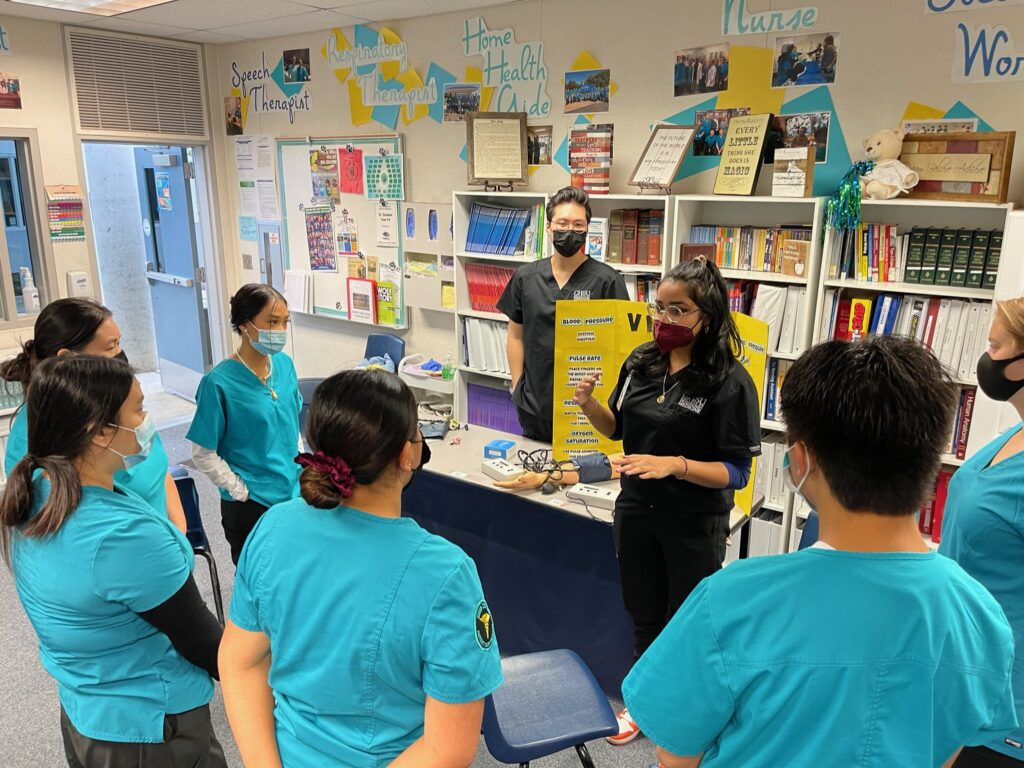 The high school students learn hands-on skills in basic patient care, including taking blood pressure, examining ears and eyes, and testing knee injuries to name a few. They also benefit from using state-of-the-art, medical and simulation equipment from the CHSU Simulation Center,
Clovis East High School student, Sayra A., participated in one of these events and felt encouraged to pursue a career in the medical field.
"The [Medical Skills Day] event gave me an idea of how life would be as a medical student, and honestly it encouraged me to keep trying," said Sayra.
Instead of focusing solely on traditional textbook learning, these events have given high school students the ability to build hands-on skills that will benefit them in pursuit of their future health care careers.
"This event was helpful for my career path because it gave me the experience I would not have been able to have, compared to most students, and it allowed me to also experience a little bit of every [skill] station," said Clovis East High School student, Meyklah O.
This novel collaboration between the CHSU medical students in Valley Mentors and the Patient Care Pathway Program helps to bridge the gap between high school students who are interested in healthcare careers and the path of becoming medical professionals in the Central Valley.
This program is more meaningful now more than ever when many health care sites are fully or partially closed to high school students in the Patient Care Pathway program due to COVID protocols.
"This event helps students visualize themselves working in the medical field," said Dr. Kelly Eichmann, Clovis East High School Patient Care Pathway instructor. "More importantly, students realize the importance of their science classes and fully understanding the function of the human body if they are going to seek a career in the medical field."
The success of this year's events gave the CHSU medical students in Valley Mentors a foundation to continue addressing the physician shortage next year. With high reviews from the high school students, CHSU medical students will host another Medical Skills Day event at Clovis East High School next semester. They are also working with additional high schools to expand their outreach.
"Our hope is that the students we reach through our medical and science education outreach events will one day become the Central Valley's future healthcare leaders," said Varsha Swamy, Valley Mentors President and second year CHSU medical student.
See more of the Valley Mentors' impact in our community by following them on Instagram!