CHSU COM and CVHEC Offer Free Pre-Med Pathway Boot Camp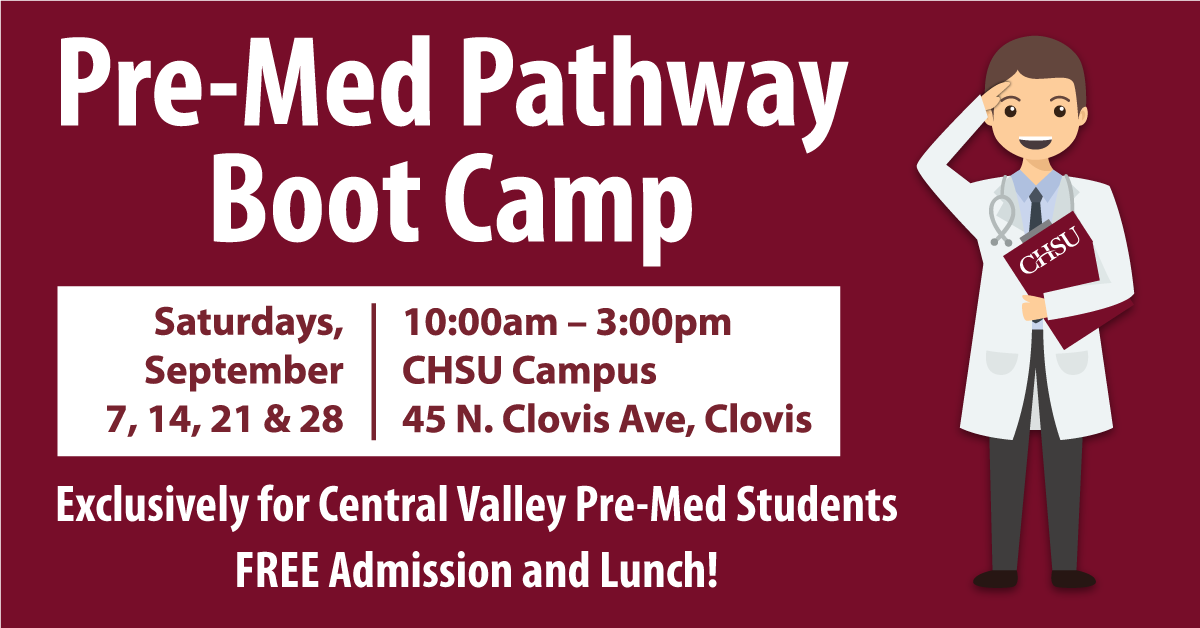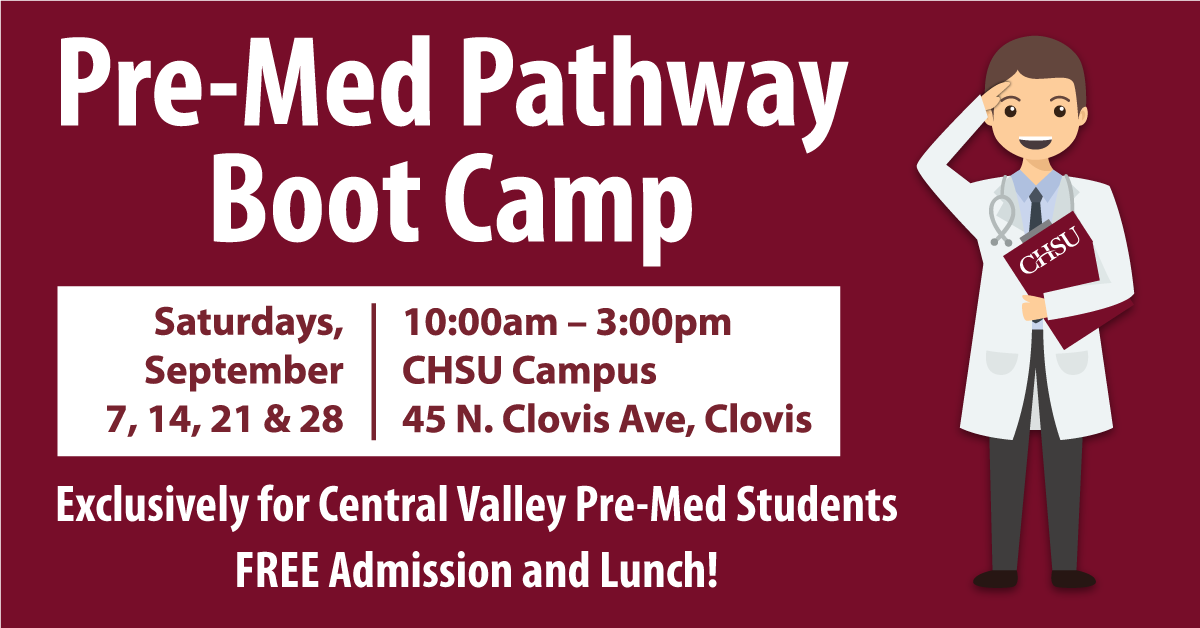 The California Health Sciences University College of Osteopathic Medicine (CHSU COM) and the Central Valley Higher Education Consortium (CVHEC) are pleased to offer a free Pre-Med Pathway Boot Camp for Central Valley pre-medical students.
The Pre-Med Boot Camp will be held every Saturday in September (September 7, 14, 21, and 28) from 10:00am to 3:00pm at the CHSU Campus. Participants will be provided lunch.
At this four-day session, students will:
• Discover MCAT Study Tips
• Advance Personal Statement Writing Skills
• Learn Interviewing Techniques
• Improve Volunteer Experience
• Demonstrate Microsoft HoloLens Technology
• Experience Learning in Team-Based Format
The Pre-Med Boot Camp is free to register and exclusively for Central Valley pre-med students.
Registration is now closed (the deadline was August 30, 2019).
If you are interested in participating in future Pre-Med Boot Camp sessions, please email Sarahi Bravo at sbravo@chsu.edu