Physicians Role in The Health System Course
CHSU medical students discover the impact of population health initiatives through early service-learning while embedded in Central Valley health centers. Just weeks into their first year, CHSU medical students begin making an impact on patients through collaborative partnerships and research projects designed to improve patient care and health outcomes through the Physician's Role in the Health System course.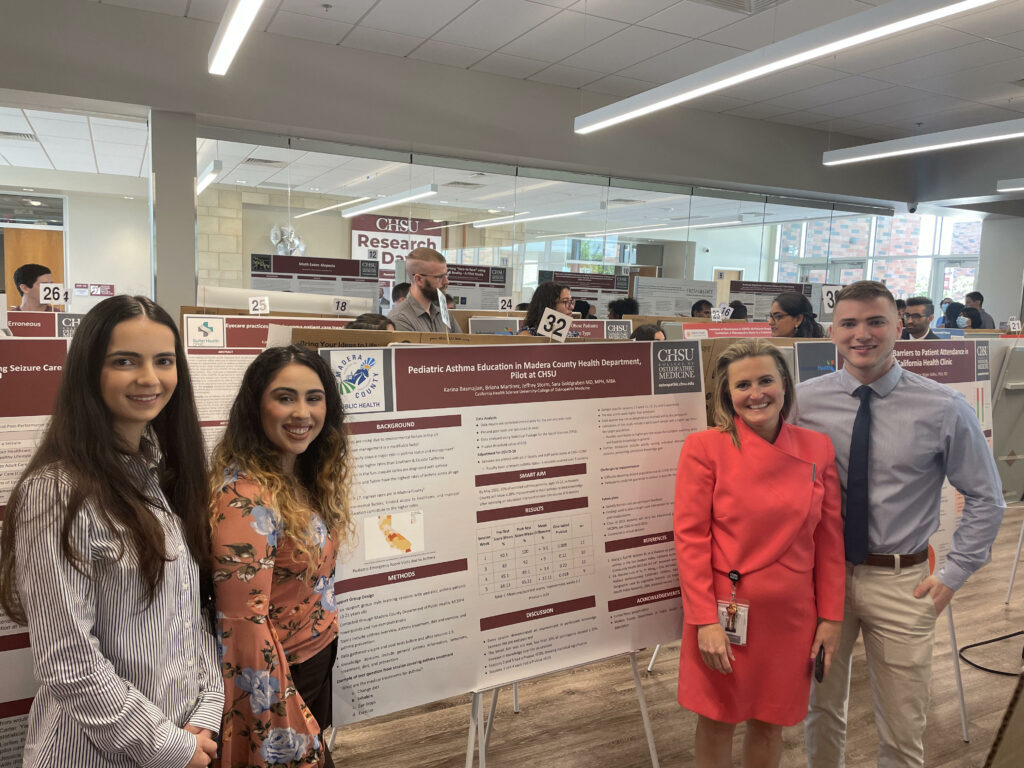 During these projects, student doctors collaborate with faculty, preceptor physicians, other health care providers, and scientists. Some students will have the opportunity to potentially publish their research in peer-reviewed journals and present at conferences.
Stay tuned for a news article in the Fresno Madera Medical Society's "Central Valley Physician" magazine about the impact our OMS-III student projects have had on our local community so far!