Visiting Medical Students Celebrate Residency Matches
March 22, 2021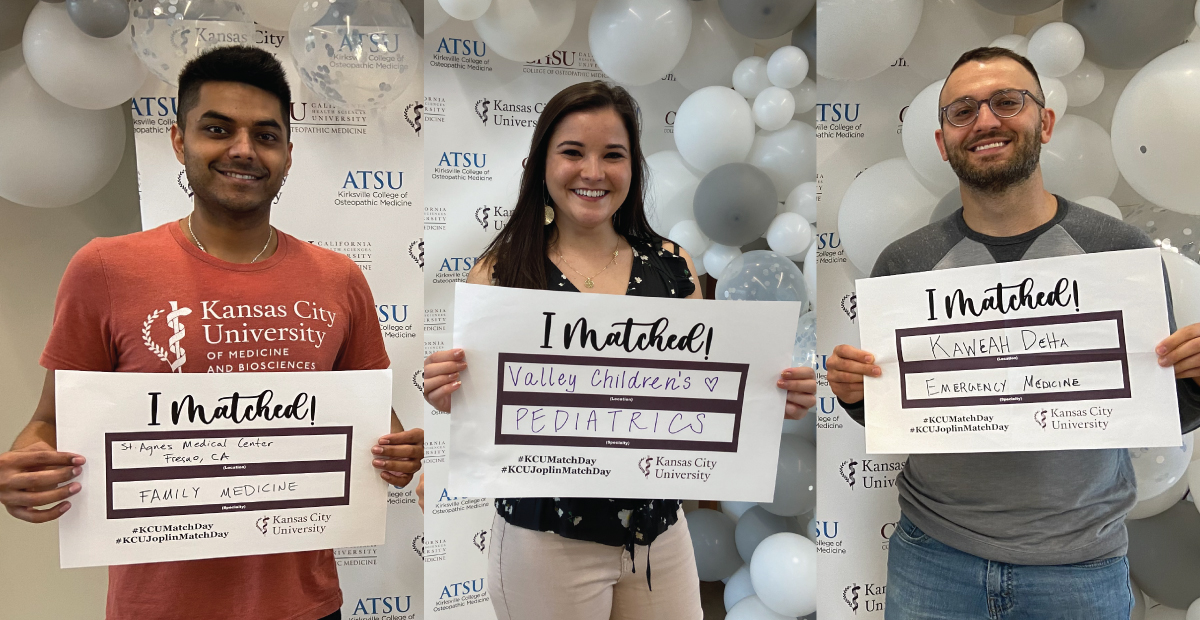 For the visiting fourth-year medical students at the California Health Sciences University College of Osteopathic Medicine, "Match Day" was a 100% success. All 10 visiting medical students from Kansas City University and A.T. Still University matched to a residency program, and 50% of them matched to programs right here in the Central Valley. And with 6 out of 10 pursuing primary care, this also speaks to the overall mission of osteopathic medical education.
Medical students around the nation anxiously await Match Day every March when they find out which residency program has accepted them. This sets medical students on a path towards the career specialty they choose to practice after completing four years of medical school. Residency programs allow them to work and learn under physicians in their specialty.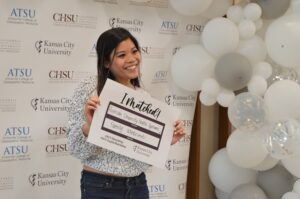 CHSU undertook this pilot project in 2019, placing medical students from other colleges of osteopathic medicine in Central Valley clinical rotation sites. CHSU provided resources to become a regional "core site" for Kansas City University and A.T. Still University-Kirksville.
CHSU began providing the visiting medical students with clerkship experiences, delivering on-campus didactics, and overseeing the entirety of the third-year medical education for a cohort of 8 visiting medical students, with two others joining during their fourth year.
Due to the overwhelming success of this collaborative project, both well-established "100-year-old" medical schools asked to increase the capacity for visiting students. For 2020-2021, an additional 20 students from Kansas City and A.T. Still Universities participated with this core site program at CHSU.
The project was undertaken in response to the overwhelming support of local physicians who wanted to provide undergraduate medical education, as well as a desire to impact the physician shortage in the Central Valley by exposing osteopathic medical students to local Graduate Medical Education (GME) programs. By hosting visiting third- and fourth-year medical students from these partnering schools, Valley physicians were able to start teaching the visiting medical students while CHSU began educating its inaugural class of first-year medical students.
CHSU hosted a small group of their visiting students on Match Day to celebrate together. It was a special time for CHSU faculty, who have worked closely with each of these future physicians.
"Because CHSU brought me to Fresno this year, from my home base of Kansas City University, I was lucky enough to have a sub internship with Valley Children's. It was a blessing, especially during a pandemic and I was blown away with my experience there," said Adriana Etcheverry, visiting medical student from Kansas City University with an interest in pediatrics.
CHSU faculty and staff worked with each student to find a residency program that would best meet their career specialty goals. CHSU-COM's Office of Clinical Affairs and Community Engagement, led by Dr. Anne VanGarsse, Associate Dean of Clinical Affairs, Community Engagement and Population Health, provided residency advising services for this cohort and served as a hub for clerkship rotations and "audition" rotations for residency programs locally. Visiting students had the opportunity to do sub-internships.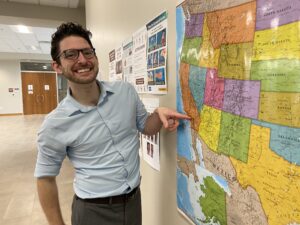 "Kaweah Delta was definitely a residency program I wanted to go to. I did my sub-internship there and they were very welcoming," said Matthew Bordbari, visiting medical student from Kansas City University with an interest in emergency medicine. "I really wanted to stay in California because I'm from California, and I wanted to go to a place where I would get the best training. Generally, those are places that have a wide variety of populations and they'll challenge you. The Central Valley has a lot of need and a lot of challenging aspects of giving care."
Many of these visiting medical students have ties to and wanted to continue their medical education in the Central Valley.
"I wanted to stay in the Central Valley because I've been here for two years. And being able to have CHSU's brand-new medical school here will allow me to really use what I learned in medical school to help other med students. Giving back and teaching is something I've always wanted to do," said Shakeel Ahmad, visiting medical student from Kansas City University's Joplin Campus with an interest in family medicine.
Below is the complete list of CHSU's visiting student residency matches:
| Visiting Student | Medical School | Residency Program | Residency Location | Specialty |
| --- | --- | --- | --- | --- |
| Shakeel Ahmad | KCU Joplin | Saint Agnes Medical Center | Fresno, CA | Family Medicine |
| Matthew Bordbari | KCU | Kaweah Delta Hospital | Visalia, CA | Emergency Medicine |
| Adriana Etcheverry | KCU | Valley Children's Hospital | Madera, CA | Pediatrics |
| Divya Majji | KCU | Valley Consortium | Modesto, CA | Family Medicine |
| Jessica Wang | KCU | UCSF-Fresno | Fresno, CA | Family Medicine |
| Kaley Canova-Gaitros | KCU | University of Arizona | Tucson, AZ | Psychiatry |
| Sean Creegan | KCU | Desert Regional | Palm Springs, CA | Emergency Medicine |
| Crystal Fame | KCU | UC-Riverside | Riverside, CA | Family Medicine |
| Dale Gozum | ATSU | UPMC Pinnacle Lititz | Pennsylvania, PA | Internal Medicine |
| Harmeet Kaur | KCU | St Mary Mercy | Livonia, MI | Emergency Medicine |