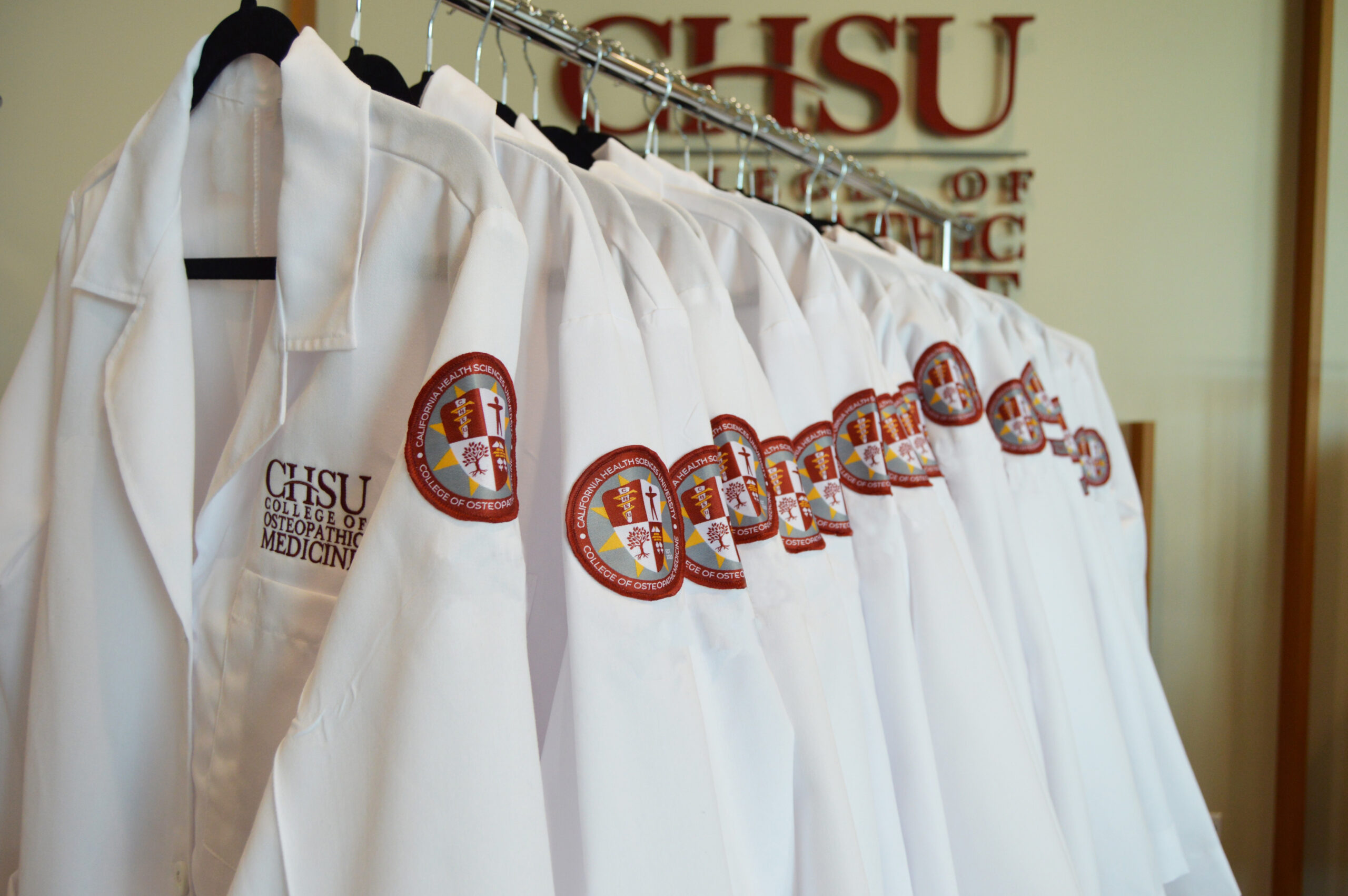 CHSu-COM
White coat ceremony
Event Dates
Class of 2024
Saturday, October 2, 2021
8:00 AM – 10:00 AM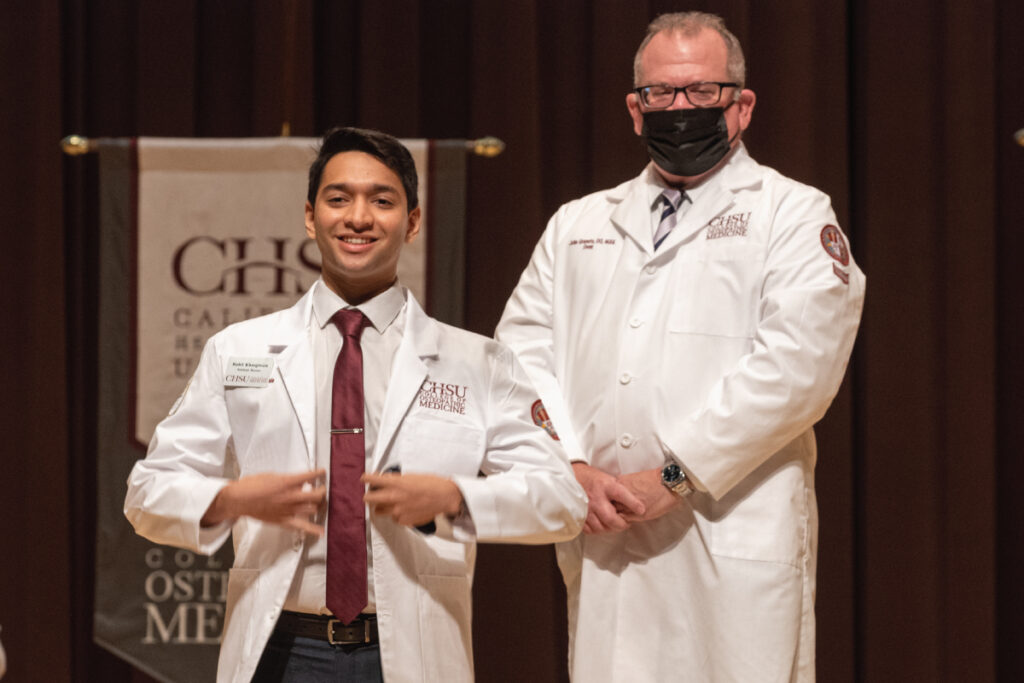 Class of 2025
Saturday, October 2, 2021
11:00 AM – 1:00 PM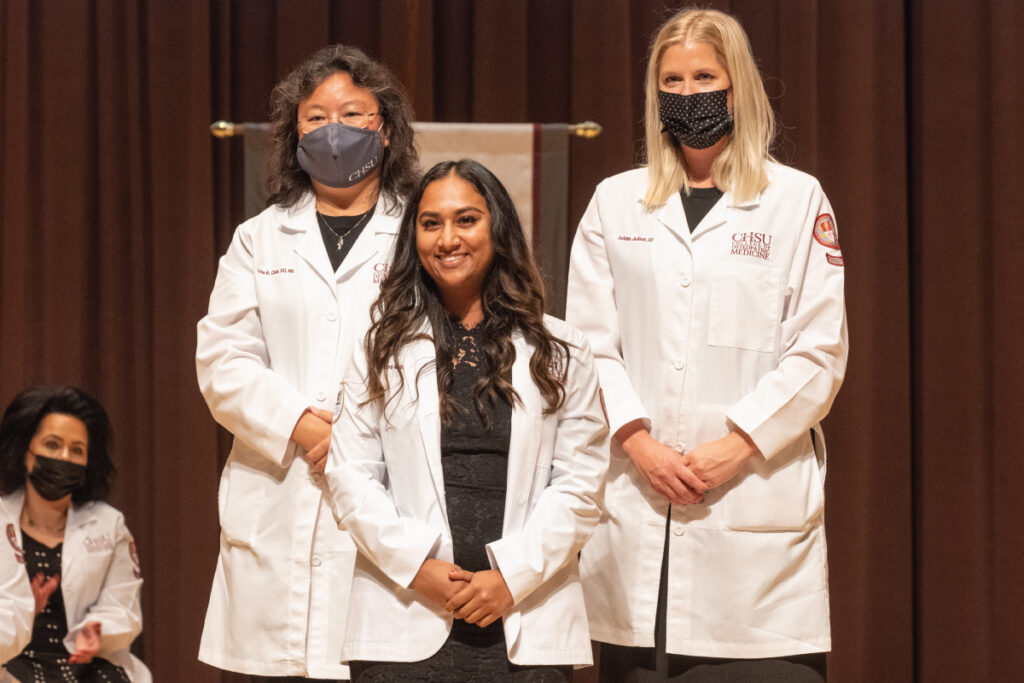 Ceremony Location
Guests with tickets and who meet the COVID-19 requirements stated below can attend the in-person ceremony.
Paul Shaghoian Memorial Concert Hall
at Clovis North High School
2770 E. International Avenue
Fresno, CA 93730
Live stream
Class of 2024 Ceremony
Class of 2025 ceremony
Tickets
A limited number of tickets for the White Coat Ceremony were provided to students to invite guests to attend in person. All other persons are invited to view the live stream on the CHSU Facebook page.
COVID-19 Requirements
All guests ages 12 and older are required to show proof of full COVID-19 vaccination or they will not be permitted to enter the venue. All guests must self-screen; no guests with COVID symptoms will be admitted. Face masks are required while in the venue. All persons under age 12, and those who do not have proof of full COVID-19 vaccination will not be permitted to attend. The ceremony will be live-streamed at the California Health Sciences University Facebook page as an accommodation for those who cannot attend.
Due to COVID-19 circumstances, the University will continue to monitor federal, state, and local public health officials' recommendations for in-person gatherings for the date/time the White Coat Ceremony is planned. CHSU may alter or cancel plans based on changes to restrictions and recommendations for in-person gatherings, even as recent as the day of the event.
COVID PRE-SCREENING PROCESS
Guests can be PRE-SCREENED for their COVID vaccination status and receive quicker entry at the event by visiting the COM campus lobby area during one of these times, please bring your COVID vaccination card and photo ID.
Wednesday 9/29 @ Noon-4:00 pm
Thursday 9/30 @ Noon-4:00 pm
Friday 10/1 @ Noon-4:00 pm