CHSU-COM Helps Prepare Local Students for Medical School Applications
November 12, 2021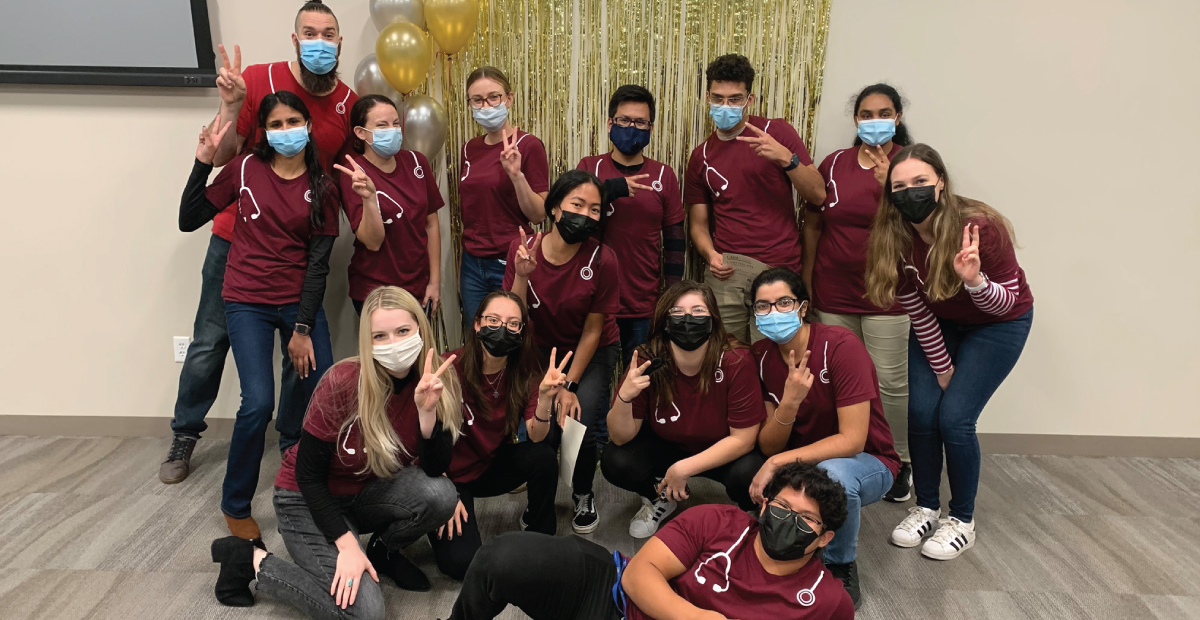 California Health Sciences University College of Osteopathic Medicine (CHSU-COM) recently hosted its fourth Pre-Med Pathway Boot Camp to help local students prepare to apply to medical school. 
This four-weekend boot camp, that spanned over four Saturdays in October, provided over 25 Central Valley pre-medical students with an opportunity to prepare for the Medical College Admissions Test (MCAT), learn about the medical school application process, and experience the medical school environment.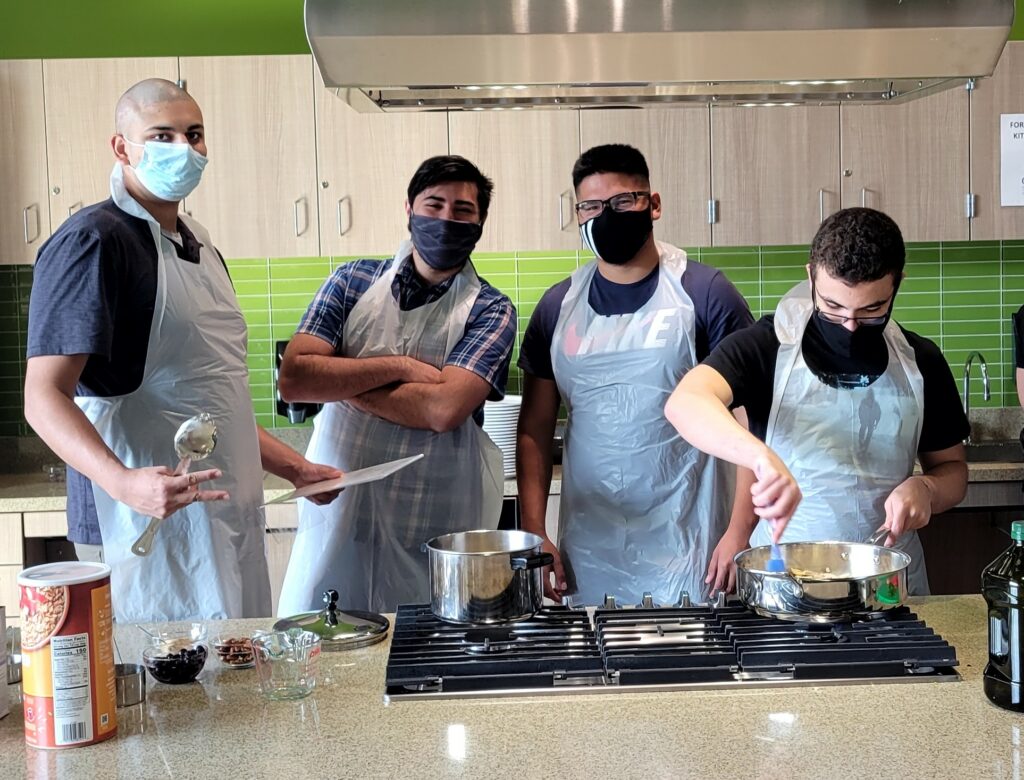 In addition to classroom learning, pre-med students had the chance to experience HoloAnatomy using the Microsoft HoloLens, participate in a Culinary Medicine workshop in the CHSU-COM Teaching Kitchen where they practiced cooking healthy recipes, and step into the shoes of a current medical student by participating in medical simulation scenarios in the CHSU Simulation Center with manikins and real Standardized Patients.
"The pre-health bootcamp was a very enjoyable program. I hope to remain in contact because CHSU is one of my top schools that I want to attend after my undergrad," said Isaiah N., pre-med student and participant in the bootcamp.
The bootcamp had the support of 17 faculty and staff from CHSU-COM and 3 faculty from other colleges who helped facilitate the activities and info sessions. The program was directed by Kevin Steed, PhD, Assistant Professor of Biomedical Education and Samuel Kadavakollu, PhD, Chair of the Biomedical Education Department and Associate Professor at CHSU-COM, with assistance from Sarahi Bravo, Academic Affairs Specialist.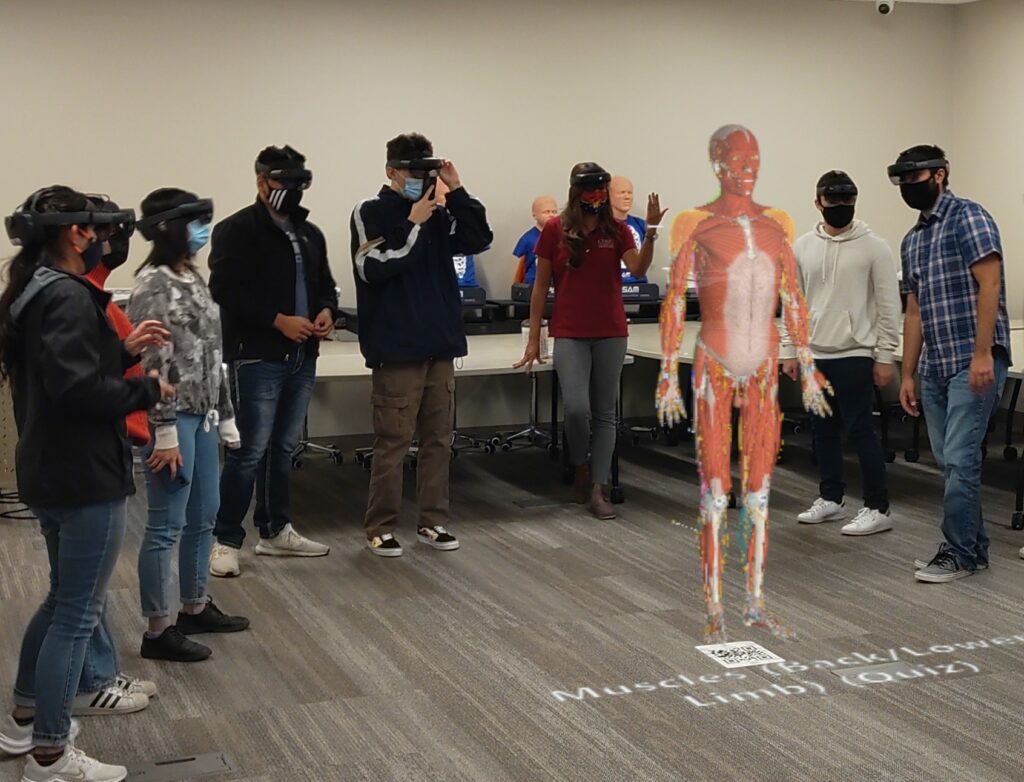 The bootcamp was funded in part with a $6,000 grant from the Central Valley Higher Education Consortium. The grant funds offset course fees for students, who only had to pay $25 to reserve their seat. The grant also provided all MCAT prep supplies and instruction, T-shirts, certificates of completion, and a catered lunch for the attendees.
"Our local pre-med students greatly benefited from only having to pay $25 for this in-depth Pre-Med Pathway Boot Camp," said Dr. Kevin Steed. "We appreciate CHSU's and CVHEC's commitment to keeping this program affordable for local students, many of whom would not have been able to participate if they had to pay thousands for a program of this caliber."  
The bootcamp sessions were divided into three main categories including MCAT preparation, the medical school application process and stepping into the shoes of a medical student.
The curriculum for the boot camp sessions included:
Instruction on specific MCAT sections and unique tips and tricks for taking the exam
Anatomy and Physiology review
Psychological, Social and Biological Foundations of Behavior review and Critical Analysis and Reasoning Skills (CARS)
Sociology
What is a Doctor of Osteopathic Medicine?
Introduction to the medical school curriculum
Improving interview techniques and receiving feedback
Tips to write a personal statement
Admissions Q&A session
Holographic anatomy demonstrations
Clinical simulation demonstrations
Team-Based Learning activities
Culinary Medicine workshop
Graduates of the bootcamp were presented with certificates by John Graneto, DO, Dean of the College of Osteopathic Medicine and Lisa Chun, DO, Associate Dean of Osteopathic Clinical Education and Simulation.
"Thank you everyone for taking the time to reach out to students and providing us this opportunity to learn about your amazing medical school and giving us access to MCAT materials. Thank you for introducing me to various faculty members at CHSU and giving us an insight into the school's curriculum," said Julia H., pre-med student and bootcamp participant.
CHSU hopes to host their next Pre-Med Pathway Boot Camp in Spring 2022.