CHSU-COM Welcomes 200 Student Doctors to Campus for In-Person Learning
July 21, 2021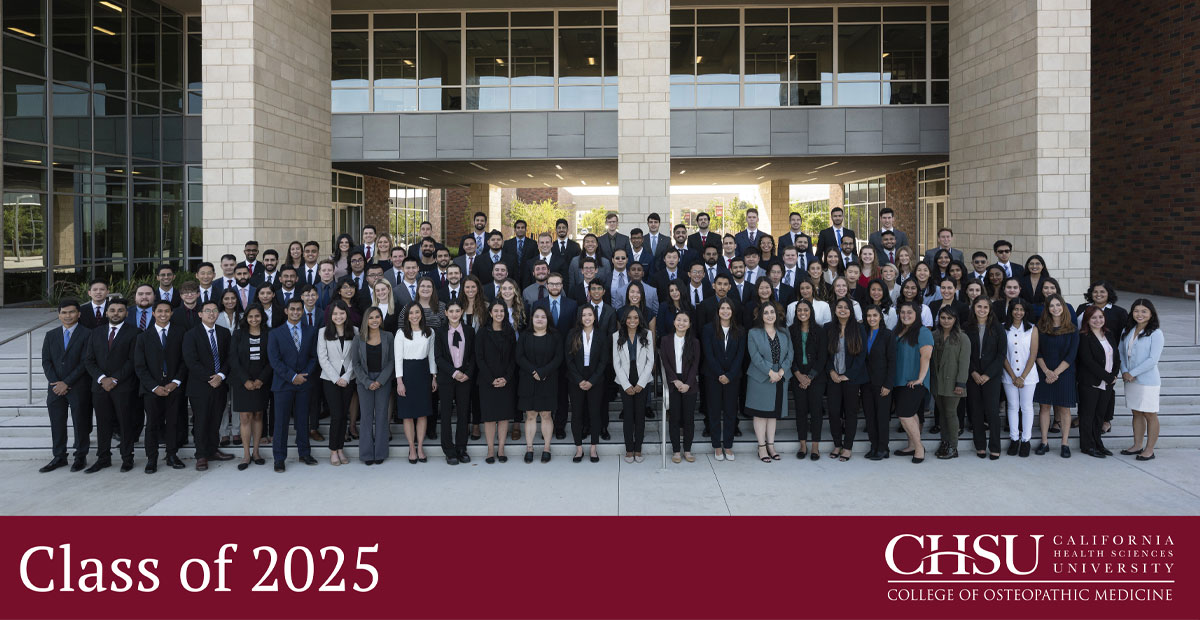 California Health Sciences University College of Osteopathic Medicine (CHSU-COM) is excited to welcome their new and returning student doctors to campus for in-person learning.
The inaugural class of 2024 participated in a re-orientation day on Monday, July 19 where they received a warm welcome back from Dean John Graneto, reflected on their first year of medical school, and learned what to expect in their second year.
On Tuesday, July 20, the class of 2025 student doctors were welcomed to campus for their first year with an extensive orientation day where they were excited to meet their peers, faculty and advisors. The second cohort includes 121 students, which brings the total number of medical students at CHSU-COM to 200.
"Every year when we admit a new cohort of students, we are making another step towards achieving our mission to improve the health care outcomes of people living in the Central Valley," said John Graneto, DO, Dean of CHSU-COM.
The class of 2025 proudly boasts an average 3.51 undergraduate GPA and average MCAT score of 507. Top feeder schools include UC Davis, UC Irvine, UC San Diego, UCLA, Fresno State and UC Berkeley. The new cohort was selected from a competitive group of approximately 4,000 applicants.
With 83% of students from California and 38% from the Central Valley, CHSU-COM is hopeful that a large majority of this cohort will stay local upon their graduation, especially since there are 35 different languages spoken in the class, which is beneficial for our diverse community. Impressively, 33% of the class of 2025 speaks Spanish, and complemented with the required medical Spanish course at the CHSU-COM, these future physicians will be well-prepared to serve Spanish-speaking patients.   
"In three short years, our inaugural class of DO physicians will begin residencies and make an immediate impact on the health care provider deficit in our hospitals, clinics, and private practices," stated Dr. Graneto. "From that point on, there will be a steady stream of new physicians joining the community every year," he added.
CHSU-COM plans to hold a White Coat Ceremony for both the class of 2024 and 2025 student doctors this October to signify their entrance into the medical profession.
Applications for the CHSU-COM class of 2026 are currently being accepted. To learn more about applying to the next cohort of osteopathic medical students, visit https://osteopathic.chsu.edu/prospective-student/.