CHSU Congratulates the Latino Medical Student Association on 50 Year Anniversary
October 7, 2022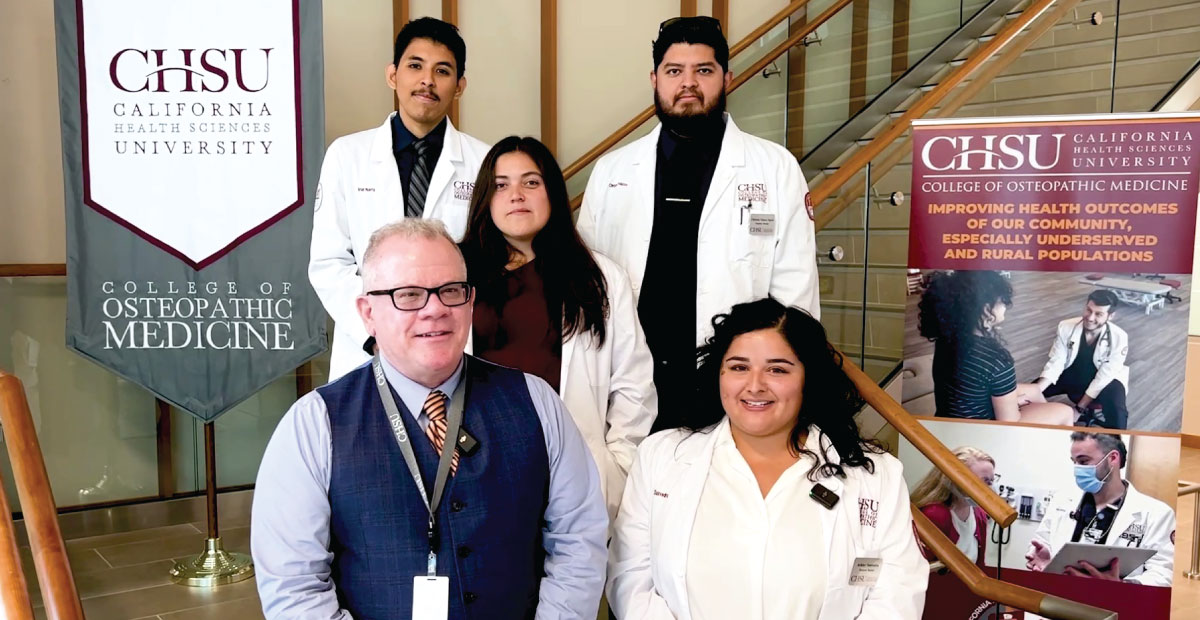 California Health Sciences University College of Osteopathic Medicine (CHSU-COM) Dean, Dr. John Graneto and students from the Latino Medical Student Association (LMSA) chapter at CHSU-COM recorded a special congratulatory message to the national LMSA organization, congratulating them on their 50th anniversary.
The video featured four members from CHSU-COM's LMSA Chapter: Ashley Saavedra (OMS-II), Brian Huerta (OMS-II), Christian Velasco Najera (OMS-II), and Kassandra Carillo (OMS-II).
The Latino Medical Student Association exists to unite and empower current and future physicians through service, mentorship, and education to advocate for the improved health of the Hispanic & Latina/o/x community in the United States.
CHSU-COM established its chapter for medical students to connect with their peers nationally and locally in 2021.
See our video featured on the LMSA Faculty/Physician Advisory Council website at https://fpac.lmsa.net/overview
Watch the Video