Encouraging Congress to Pass the Fair Access in Residency – FAIR ACT HR 8850
October 12, 2022
The California Health Sciences University College of Osteopathic Medicine (CHSU-COM) strongly supports the American Association of Colleges of Osteopathic Medicine's (AACOM) national initiative to ensure fairness for DOs applying to federally-funded residency programs.
Championed by Representatives Diana Harshbarger (R-TN), Chellie Pingree (D-ME), and Sam Graves (R-MO), the Fair Access in Residency (FAIR) Act, H.R. 8850, ensures that osteopathic medical students and their licensing exam, COMLEX, are accepted in all Medicare-funded residency programs. This is the culmination of a year's worth of advocacy where AACOM pursued a comprehensive and coordinated strategy to develop and introduce H.R. 8850.
While FAIR Act introduction is a significant first step, more needs to be done to achieve enactment. Join AACOM and the osteopathic community to urge your Members of Congress to support the FAIR Act and ensure federally funded graduate medical education (GME) programs equitably accept and assess DO and MD residency candidates.
Why CHSU Student Supports FAIR Act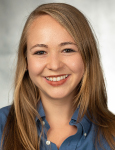 Sarah Holzmann, OMS III, California Health Sciences University College of Osteopathic Medicine, wrote a article in support of the FAIR act because of the financial barrier that impedes some students of osteopathic medicine from being given a fair chance at a competitive residency position. Passing legislation like the FAIR Act may enable society to do a better job of addressing the disproportionate health outcomes for minority and marginalized populations.
Why the FAIR Act Is Needed
According to the 2022 National Resident Matching Program survey, 32 percent of residency program directors report never or seldom interviewing DO candidates, and for those who do, 56 percent require the USMLE, the MD licensing exam. As a result, the proportion of DO students who take the USMLE compared to those who take the COMLEX-USA has increased by 26 percent since 2015, the beginning of the transition to single accreditation.
AACOM continues to swiftly build organizational endorsements for the FAIR Act. View the national and state organizations supporting this important legislation.
What the FAIR Act Does
The FAIR Act requires Medicare-funded GME programs to do the following as a condition for participation:
Report annually the number of applicants for residency from osteopathic and allopathic medical schools and how many such applicants were accepted from each respective type of school, and;
Affirm annually that they accept applicants from osteopathic and allopathic medical schools, and that if an examination score is required for acceptance, the COMLEX and USMLE will be equally accepted.
Important Statistics Supporting FAIR Act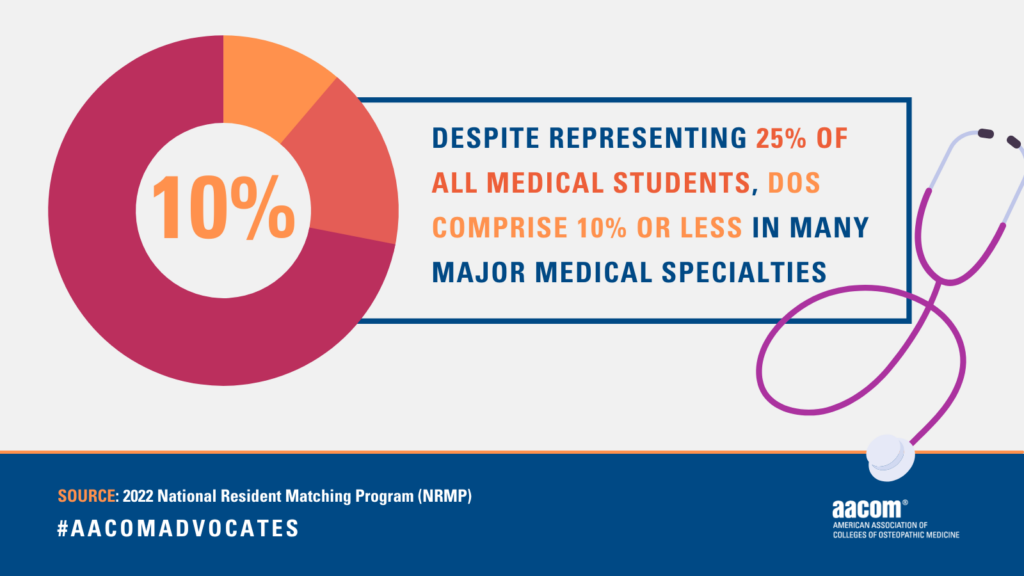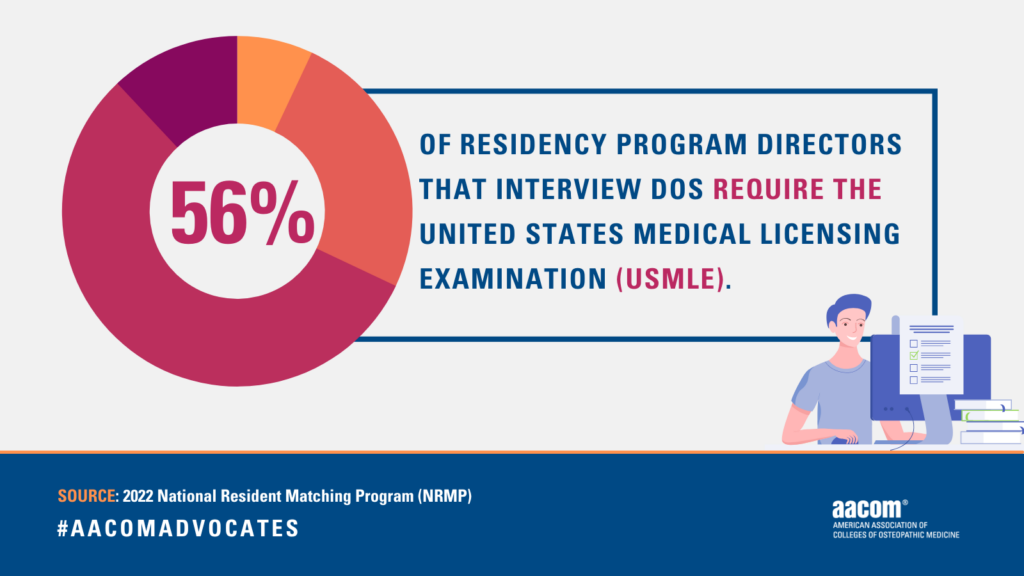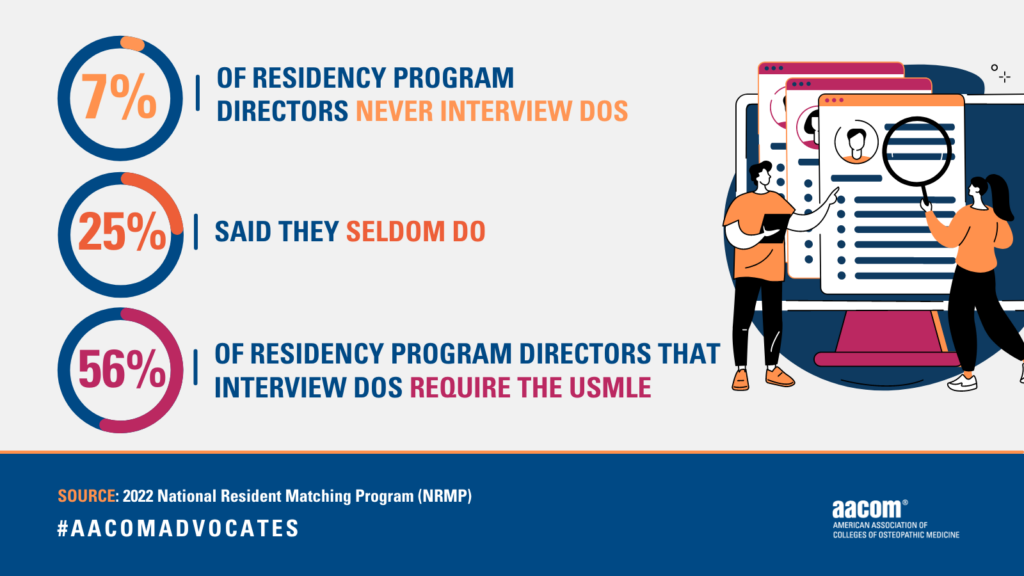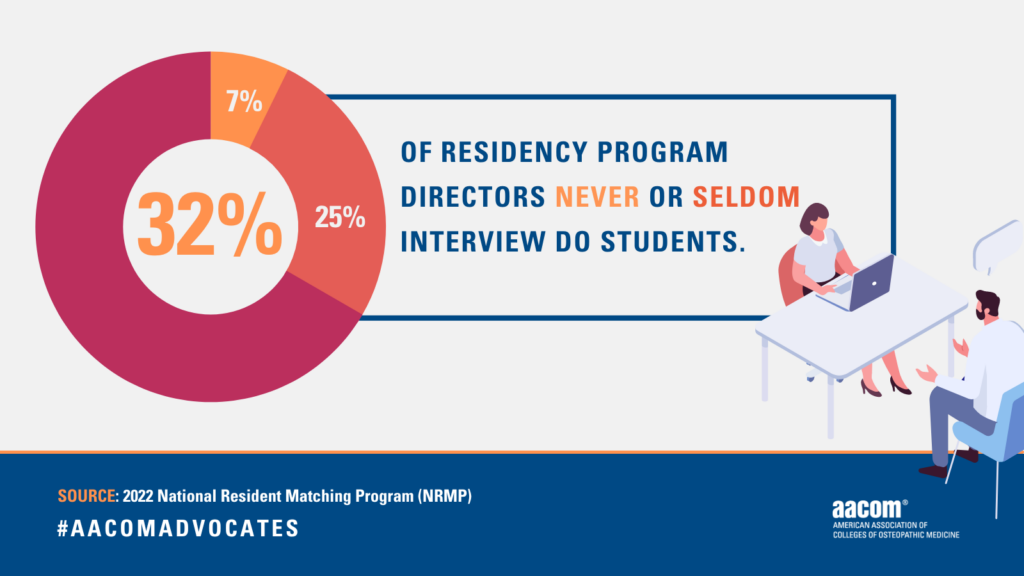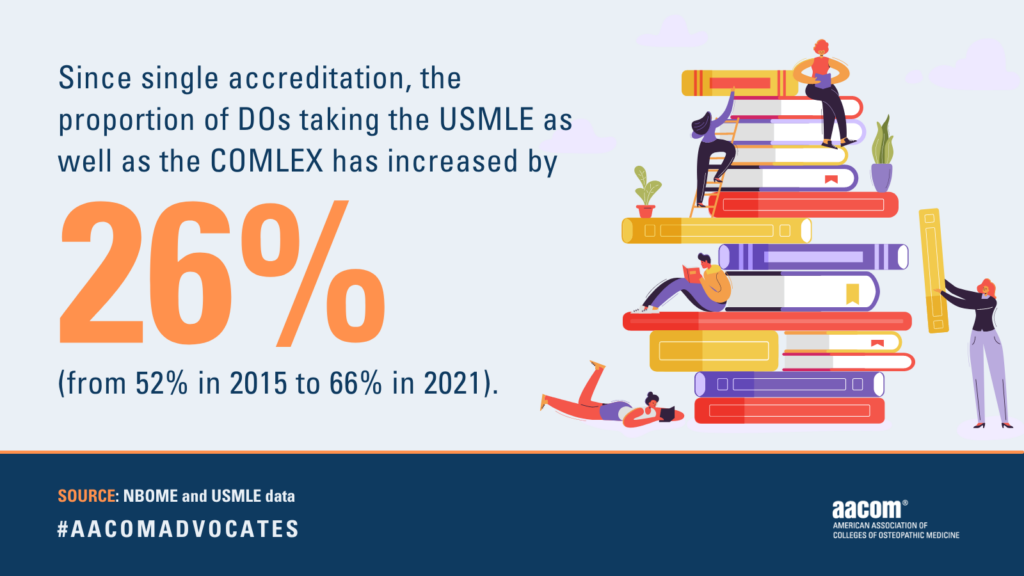 FAIR Act Resources