CHSU Leads Environmental Health Outreach Activities
March 10, 2022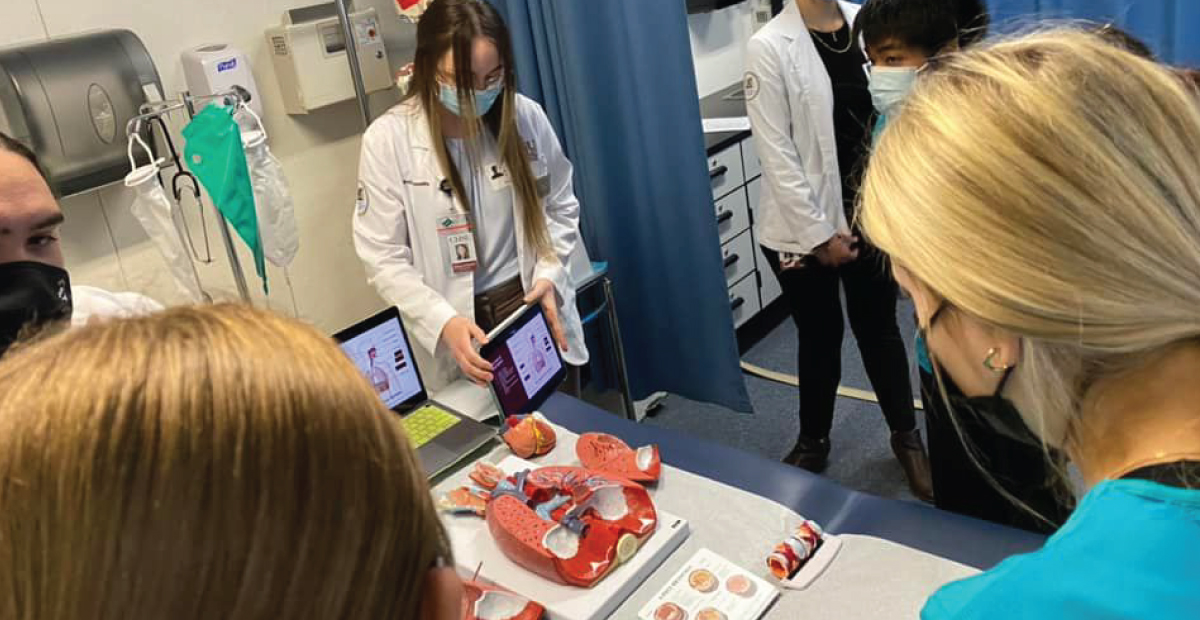 Air quality and pollution in the Central Valley, especially during wildfire season, is a important topic in discussions about the health of our Valley residents, which is why the CHSU Health Sciences Library team decided to develop programming to educate high school pre-health students on this important topic.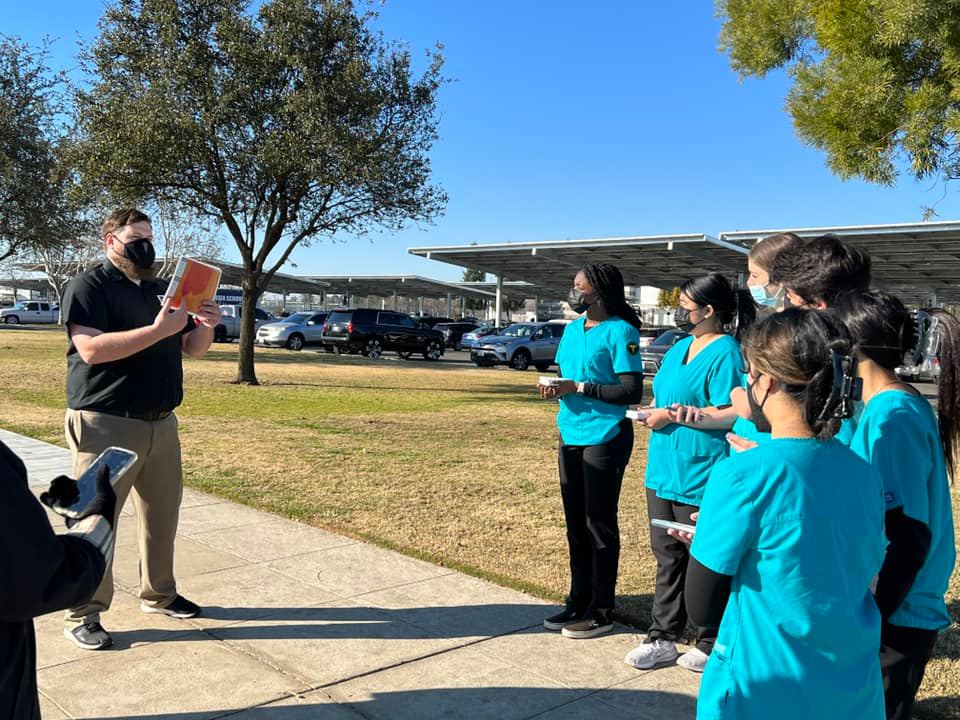 In November 2021, CHSU received an Environmental Health Outreach Award from the Network of the National Library of Medicine (NNLM) Region 5. Recipients of Environmental Health Outreach Awards receive funding for a particular project that will address environmental health issues in underserved communities through education and creative community responses to improve health equity.
The CHSU Health Sciences Library team created an educational outreach series to teach the Valley's local high school students about the impact pollution has on the respiratory system and the health disparities in patient care. These students rotate through five stations with activities that include:
Examining the anatomy of the respiratory system
Showing how air pollution impacts the respiratory system
Learning about the types of pollutants, the air quality index (AQI), and implications for daily activities
Finding resources for reliable health information from the National Library of Medicine (NLM) and community resources to improve air quality
Discussing the causes of air pollution and disparities of health impacts from air pollution
From late February through early April, CHSU visited Clovis East High School's Patient Care Pathway course, Sanger High School, Madera South High School and attended Edison High School's Health Fair.
Many of the high school students were inspired to make changes as a result of what they learned. One student remarked that they did not know that poor air quality had more health effects than just respiratory diseases or problems, which prompted them to want to check the AQI every day and make sure to reduce car travel in poor air quality. Another student expressed their surprise at Fresno's overall air quality, especially how it differs by where people live.
---
These events wouldn't be possible without the support of many CHSU staff and partners. A special thank you to Joanne Muellenbach, MLS, AHIP, Health Sciences Library Director; Katie Hoskins, MLS, MEd, AHIP, Research and Instruction Librarian; and Kyle Robinson, MLIS, Electronic and Technical Services Librarian for applying for and successfully securing the NNLM Environmental Health Outreach Award and developing the air quality education curriculum.
Kevin Steed, PhD, Assistant Professor of Biomedical Education, for developing instructional activities and training our CHSU medical students.
Leslie Catron, M.A.ED, BSN, RN, CHSE, Simulation Center Director; Cathy Burford, Simulation Operations Technician; and Ralph Herrera, BA, EMT-P, Simulation Operations Specialist, for creating a simulation experience with our child manikin, Pedro, to showcase a child in respiratory distress.
Ms. Robyn Aguiar, UCSF Librarian, for developing and leading the activity on NLM and community resources.
Richele Kleiser, Vice President of Marketing and Communications, for communicating with the different high schools, coordinating logistics, and providing feedback on project activities.
Roque Rodriguez, Graphic Designer, for filming and editing the video simulation.
CHSU medical students that worked with high school students including Tia Abu Sham (OMS-I), Jenny Cesolini (OMS-I), Brooke Crosswhite (OMS-I), Trung Nguyen Dang (OMS-I), Sumeet Dhillon (OMS-I), William Doucette (OMS-I), Joshua Garcia (OMS-II), Michael Jones (OMS-I), Fahad Molla (OMS-I), Kimberly Phong (OMS-I), Courtney Pritchard (OMS-I), Varsha Swamy (OMS-II), Christian Velazco Najera (OMS-I), Carter Yang (OMS-II), and Nathan Zapata-Perdew (OMS-II).
---
For more information about these Environmental Health Outreach events, please contact the Health Sciences Library team at library@chsu.edu.