Fresno Madera Medical Society Hosts Diabetes Symposium at CHSU
November 22, 2022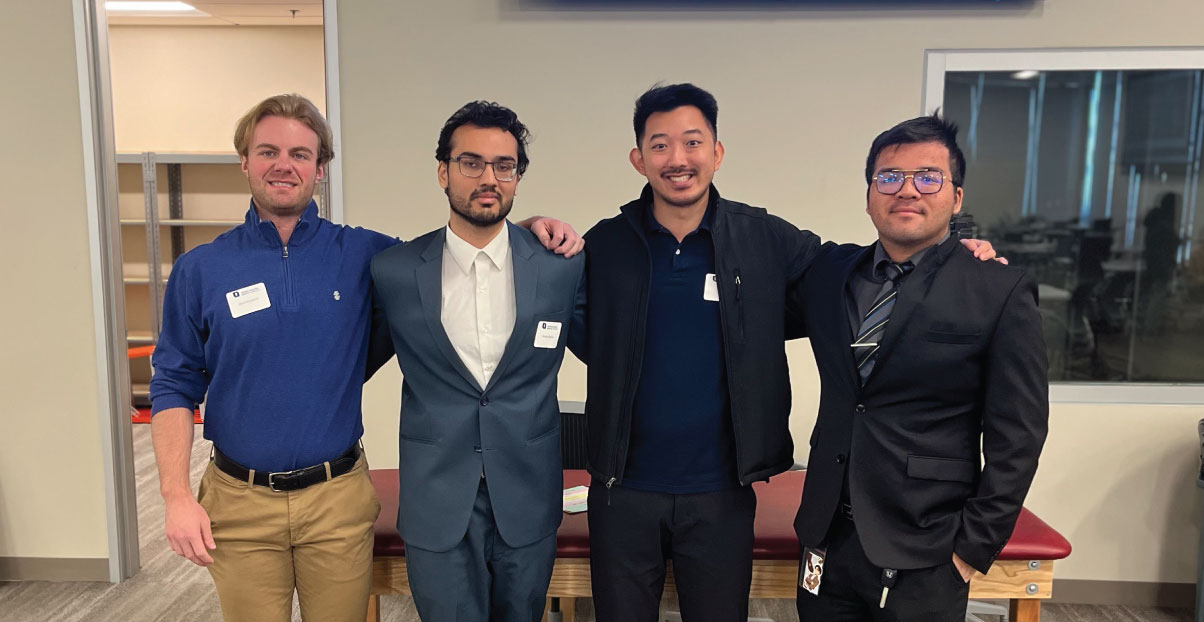 Fresno Madera Medical Society (FMMS) hosted their 25th Annual Diabetes Symposium at the California Health Sciences University College of Osteopathic Medicine (CHSU) on November 12. Some CHSU medical students attended to learn about the latest updates in diabetes care.
Physician specialists presented on topics that include recognizing risk factors, diagnosing, and treating diabetes and other common endocrine diseases in the following presentations:
Nutritional Strategies to Treat Lipid, BP and DM in Terms of CVD Reduction presented by Chris Guerin, MD, FACE
Diabetes and Osteoporosis: What is the Connection? presented by Joseph Hawkins, MD, FACE, founder of Sierra Endocrine Associates
Applying Technology in Diabetes Care presented by Chelsea Flowe, MSN, NP, CDE of Sierra Endocrine Associates
Over 100 local physicians participated in the symposium, including CHSU faculty. There were also fourteen health-related vendors who tabled at the event in an effort to address the rise of diabetes in the Central Valley community.
Trung Nguyen Dang, first-year medical student at CHSU, attended the event and enjoyed learning from the participating physicians. Diabetes has been a subject of interest to Dang because of his family's struggles with the disease. He says he wants to learn more and potentially participate in diabetes research.
"I attended the Diabetes Symposium in hope of making connections that can help me with my goals," said Dang. "I enjoyed the presentation from Dr. Guerin because he debunked and confirmed many topics that surprised me. I also appreciated the opportunity to learn from the attending physicians as they solved clinical cases together. Overall, I'm grateful for the event."
Thank you to the Fresno Madera Medical Society for hosting this informative event!