The Need for Health Providers in the Central Valley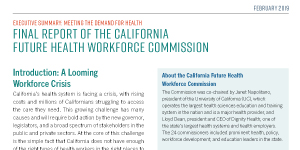 According to a recent report from the California Future Health Workforce Commission, California is currently facing a shortage of health care services available to meet the needs of the growing population. The report states that seven million Californians, the majority being Latino, African American, and Native American, already live in an underserved area of primary care physicians. The largest regions affected are reported to be Inland Empire, Los Angeles, and right here in the Central Valley.
This very reason is why California Health Sciences University exists to provide education to those who seek to work in the health care profession and to help remedy the shortage of health care services offered in the Valley and beyond.