Third Year Medical Student Promoted to Second Lieutenant in U.S. Air Force
August 17, 2023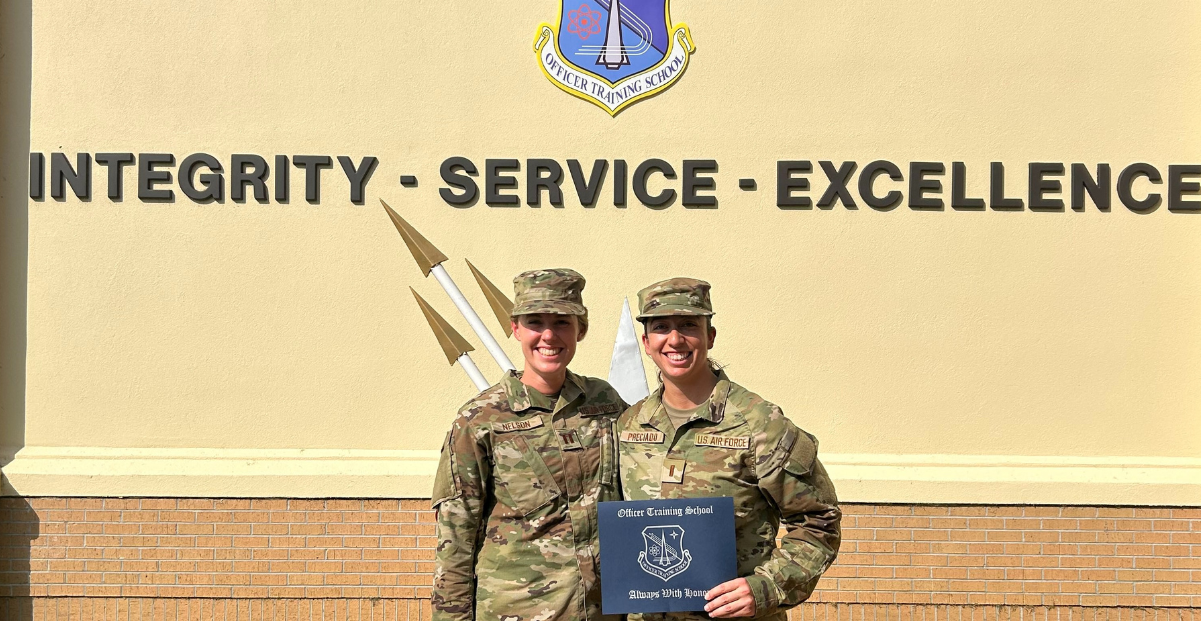 Chelsey Preciado, third-year medical student, was promoted to Second Lieutenant in the United States Air Force before she returned to California Health Sciences University (CHSU) to start her clinical rotations in the summer of 2023.
Preciado was commissioned into the United States Military in April 2022 at the CHSU College of Osteopathic Medicine campus.
As a part of the Health Professions Scholarship Program (HPSP) and Student Chapter of the Association of Military Osteopathic Physicians & Surgeons (SAMOPS), Preciado completed the Officer Training School (OTS) to advance her career as a second lieutenant in the U.S. Air Force.
The accelerated two weeks OTS program compromised of learning military customs, military history, Air Force traditions, field exercise, drills, and ceremonies.
Preciado's leadership abilities were tested through the Leaders' Reaction Course, which required working in teams to complete various tasks and obstacles.
Preciado is among seven CHSU-COM students who were promoted within the U.S. military. Six second-year medical students in the HPSP also completed their Direct Commission Course and Basic Officer Leadership Course to become lieutenants in the U.S. Army before starting their second year of medical school.
Brynn Appelman, Class of 2026, U.S. Army
Steve Chuh, Class of 2026, U.S. Army
Steve Frediani, Class of 2026, U.S. Army
Abel Guzman, Class of 2026, U.S. Army
Alex Kosche, Class of 2026, U.S. Army
Robert Palacios, Class of 2026, U.S. Army
Chelsey Preciado, Class of 2025, U.S. Air Force, (commissioned on CHSU campus)