CHSU First-Year Medical Students Start THE Semester Helping our Community
August 21, 2023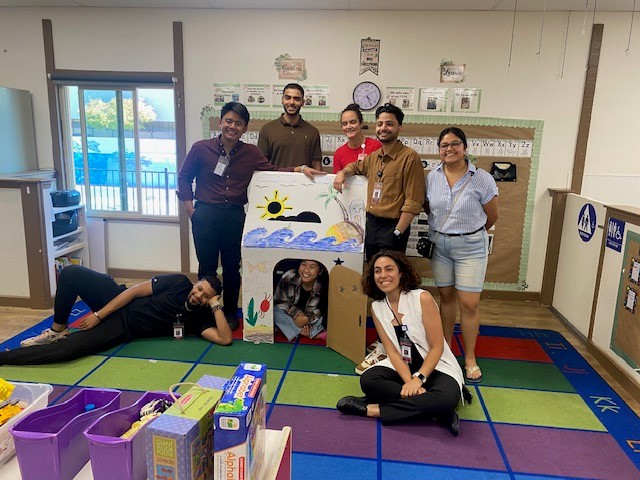 What started as a team building exercise has now become a new tradition at the California Health Sciences University College of Osteopathic Medicine (CHSU-COM) that is designed to help benefit underserved children in the Central Valley.
Over 160 new osteopathic medical students at the CHSU-COM had a week-long orientation before starting their medical education in July.
Since orientation week is always full of learning, excitement, and even some anxiousness, the college decided to conclude the week with a team-building exercise to better acquaint the students. While designing the activity for the first-year medical students, it evolved into a Community Service Project.
"I thought, why not start off with something to get them out in the community and have the students do what they do best, help underserved communities," said Jessie Hernandez, Student Services Specialist at the CHSU-COM, who envisioned the Student Service Project.
Groups of six or seven students were formed at random and given either a blank cardboard castle or playhouse. They were given specific directions to follow and 2.5 hours to complete the project. The idea behind this service project was to enhance the students team building, communication, and listening skills, while also expressing their creativity.
In addition to enhancing the students' skills, it also served to connect first-year medical students with the community. The projects were designed knowing the completed castles and playhouses would be donated to child development centers in the underserved areas of the Central Valley.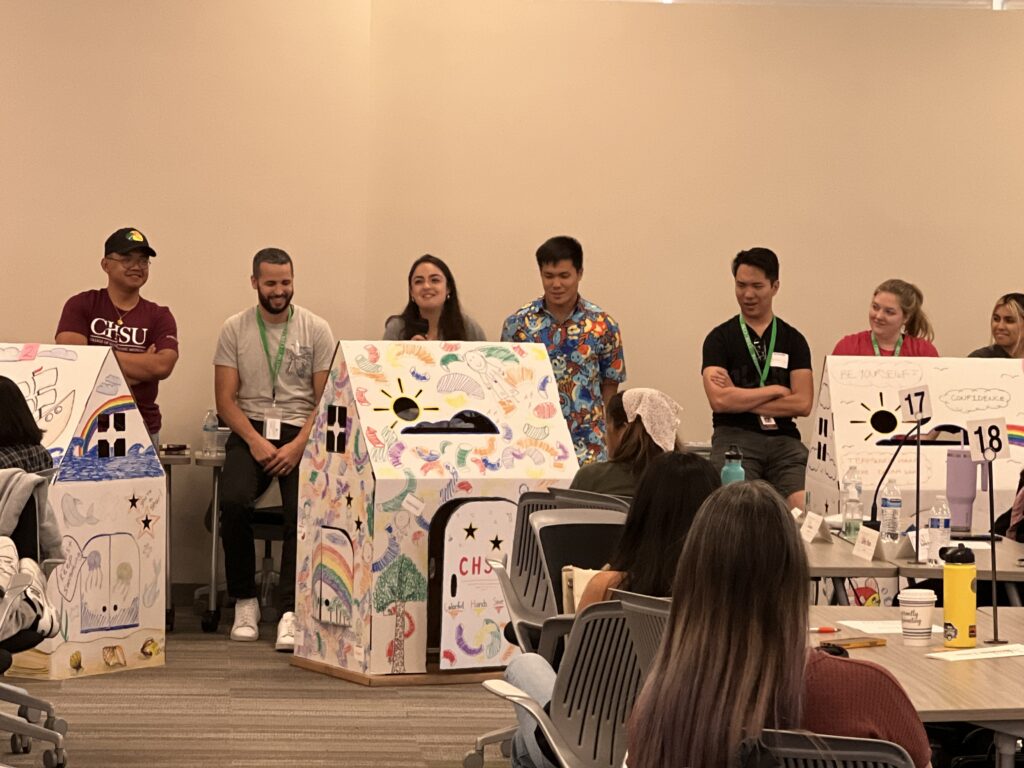 The groups presented their completed projects, sharing their visions, experiences, what they learned, and how they envisioned the projects will benefit children. Many of the groups expressed that they hoped the projects would help children with learning, imagination, fun, and improved mental health. The best castle and playhouse projects were voted by COM faculty and staff.
Congratulations to the two winning teams of the Service Project!
SAAM I AM (Castle) created by OMS-I students:
• Ruth Beltran
• Maria Huang
• Agathe Jacobsen
• Aicha Naouai
• Shyenna Wongsavanh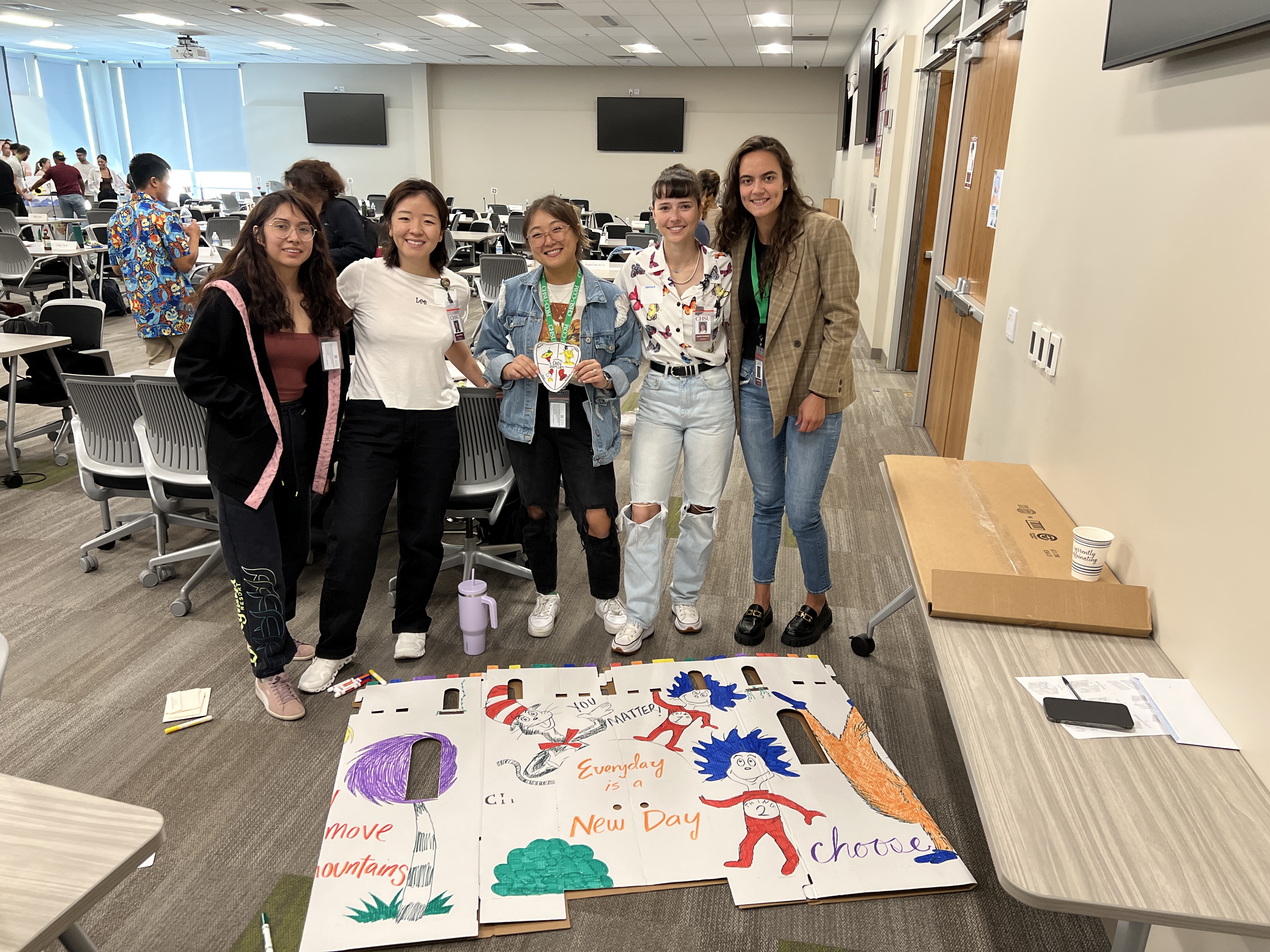 Medical Macaroni Masterminds (Playhouse) created by OMS-1 students:
• Matthew Hadweh
• Champreet Kaur
• Nitan Kumar
• Kamerian Ma
• Nadia Mohebati
• Nilofarsadat Tabatabaei
• Tiffany Tran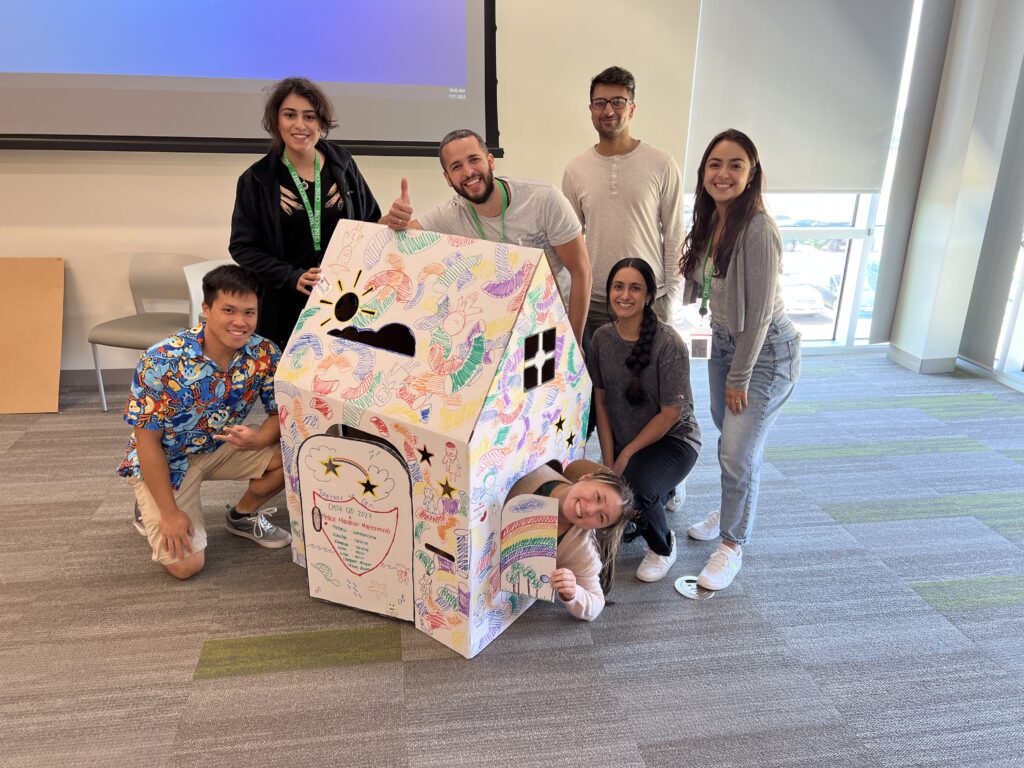 Delivering Projects to Stone Soup Fresno
In August, some of the castles and playhouses were delivered to the Preschool and Playgroup children at Stone Soup Fresno in Fresno County. In addition to dropping off the projects, CHSU-COM students and staff were given a tour of the facilities and conversed with the teachers to learn more about the program.
"Although the children were not there at the time, our students were very much engaged with the teachers asking them lots of questions, observing all the kids' work, and thinking about what other services they can help contribute to Stone Soup Fresno," remarked Jessie Hernandez.
The CHSU-COM first-year students pictured above: Anurag Sandhu, Edwin Rojas, Saba Doustmohammadi, Aicha Naouai, Ahana Chakraborty, Carmelo Guerrero, and Ramiz Ahmed. CHSU Office of Students affairs members Jessie Hernandez, Berenice Aboyte, Stephanie Medina, and Dr. Leticia Herrera also attended.
"These projects will help our students by enhancing their imaginations," stated Linda Vang, Program Manager, Stone Soup Fresno.
Vang explained that the students would be curious initially, followed by imagining all the different ways they could play with the castles and playhouse. The colorful drawings and fun themes would help children recognize and say the names of colors and animals.
"Not only will our students benefit from them, but also the students' parents. It will show them that they don't always have to buy them those big expensive gifts, it could be something so simple as this and let them use their imaginations and create their own," said Vang.
The college is working to schedule delivery of the remaining castles and playhouses to other organizations in the Central Valley to help additional children, especially in underserved areas.
Read more about the CHSU-COM Class of 2027 in this press release: