Your Future Starts Here — NOW ACCEPTING APPLICATIONS for CHSU's College of Osteopathic Medicine!
May 2, 2019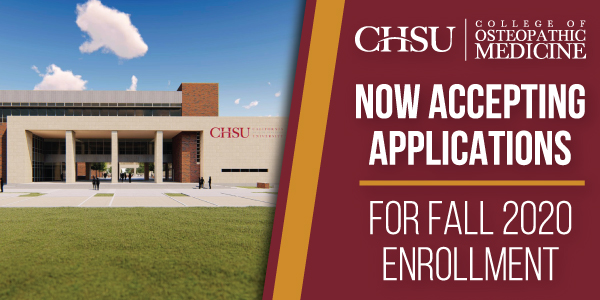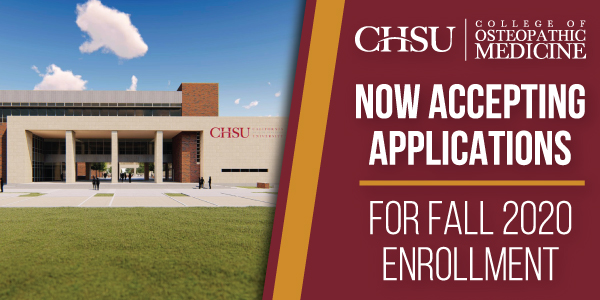 California Health Sciences University (CHSU) is proud to announce that applications are now being accepted for fall 2020 enrollment in our Doctorate of Osteopathic Medicine program through the AACOMAS website, which is hosted by the American Association of Colleges of Osteopathic Medicine.
The College of Osteopathic Medicine (COM) is the first four-year Osteopathic Medicine program in Central California. Aligned with the University mission, the College hopes to recruit, train and retain physicians to serve local families in the Central Valley, and especially the underserved population.
For more information about COM admissions and requirements, please visit https://osteopathic.chsu.edu/admissions/ or email us at medschool@chsu.edu to speak with an Admissions Advisor.