CHSU-COM Hosts First White Coat Ceremonies
October 5, 2021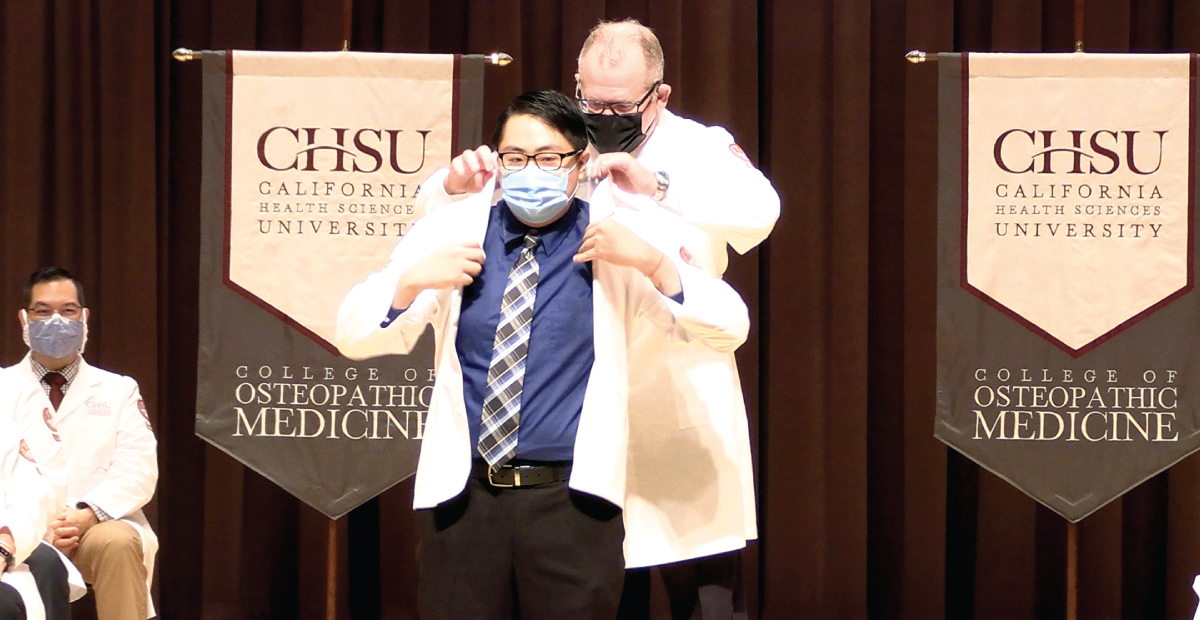 First and second year medical students participated in a time-honored tradition of receiving their short white coat in the first year of medical school on Saturday, October 2, 2021 at the Paul Shaghoian Memorial Concert Hall at the Clovis North campus. Two ceremonies were held on the same day for 199 medical students in the classes of 2024 and 2025, since the ceremony for the inaugural class of 2024 was postponed a year due to COVID-19.
Medical students were coated by John Graneto, DO, CHSU-COM Dean; Lisa Chun, DO, Associate Dean, Osteopathic Clinical Education and Simulation; and JoAnna Jackson, DO, Chair of the Department of Specialty Medicine. The ceremony signifies the beginning of a medical student's journey and the short white coat is a display to the medical community that they are in the process of learning their trade and eventually a student will receive their long white coat.
"You develop your professionalism through relationships, reflection and resilience; these are things you "wear" even when not in white coat. Each time you wear your white coat should remind you of the honor to provide care for another human being," said Dr. Graneto, while addressing the students.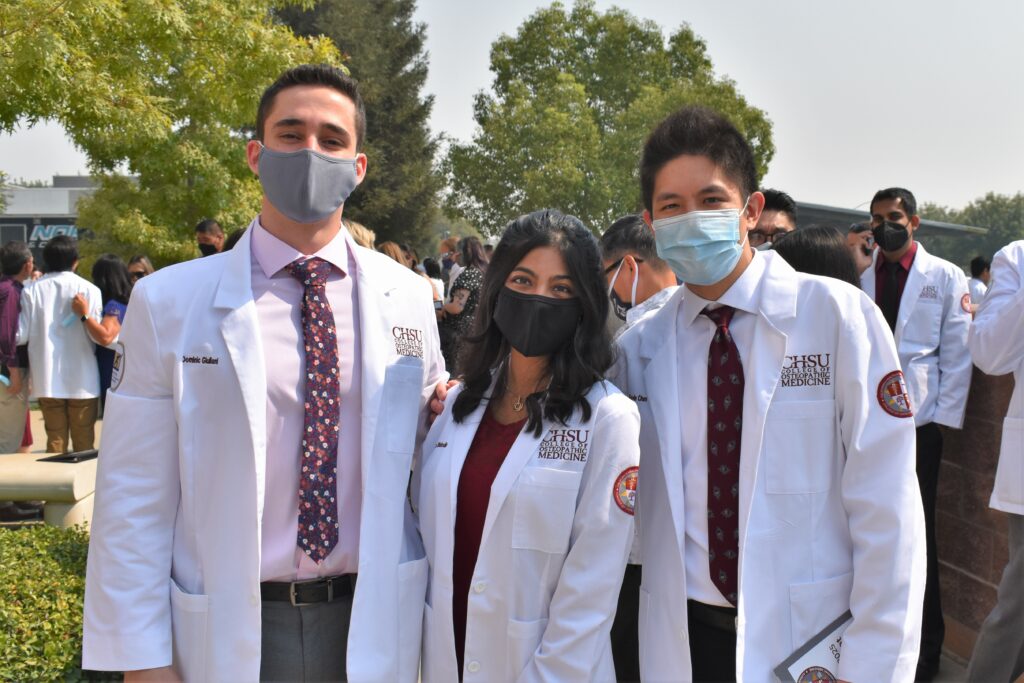 U.S. Olympic Team physician, Rebeccah Rodriguez Regner, DO, presented the keynote address at the ceremonies. Dr. Rodriguez Regner is a board certified Family Medicine and Sports Medicine physician who serves on the U.S. Olympic and Paralympic Committee as a Team USA physician.
The white coats were generously sponsored by the Osteopathic Physicians and Surgeons of California (OPSC), an organization focused on advancing and supporting osteopathic physicians in California by serving their mission to engage, educate, and advocate for DOs, so doctors can focus on being doctors. Each of the CHSU medical students has a OPSC patch sewn on the right sleeve of their whitecoat.
The recordings of the full ceremonies are posted to the CHSU YouTube channel. Students will receive a link to download photos from the ceremony.
CLass of 2024 Ceremony
Class of 2025 ceremony