Third Generation Veteran Pursues Medical Career: Daniel Mortenson
November 10, 2022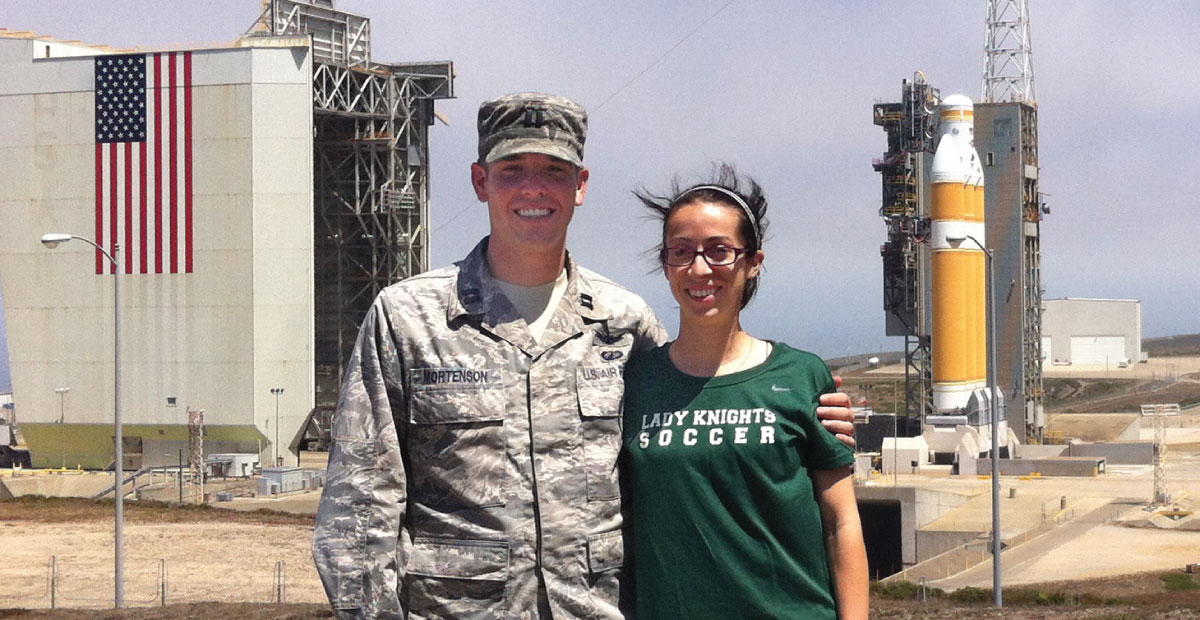 Daniel Mortenson, first year medical student at the California Health Sciences University College of Osteopathic Medicine, served in the U.S. Air Force for 4 years, serving in Acquisitions ultimately achieving the rank of Captain.
Mortenson comes from a family of military service and is a third generation veteran. Both of his grandfathers served in WWII – one in the Navy and one in the Army – and his father served in the Army. He also has four siblings who have served or are currently serving in the military. His older brother went to the Air Force Academy which piqued Mortenson's interest.
"I chose to join the Air Force because it seemed like the most exciting branch to join since there is a lot of advanced technology being developed in the Air Force," said Mortenson.
Mortenson served during Operation Iraqi Freedom and Operation Enduring Freedom. During his time in the military, he was stationed at Vandenberg Air Force Base in California where one of his greatest accomplishments was being a Deputy Launch Mission Manager for the NROL-65 (National Reconnaissance Office Launch) satellite launch in 2013. He helped coordinate the delivery and assembly of the launch vehicle, a Delta IV Heavy Lift Vehicle made by Boeing, and conducted the Launch Countdown Rehearsals and Safety Rehearsals with Western Range Units.
"Launch day was exciting and a big relief to see liftoff proceed without any problems," recalls Mortenson.
He earned several awards during his service including the Air Force Commendation Medal, Air Force Outstanding Unit Medal, National Defense Service Medal, Global War on Terrorism Service Medal, Air Force Training Ribbon, and Air Force Longevity Service Award Ribbon.
Originally from Wisconsin, Mortenson met his wife of 13 years in Dallas and moved to Fresno in 2013, where they live with their 5 children. He is currently pursing his Doctor of Osteopathic Medicine degree.
This is part of an ongoing Veterans Day series honoring those from our CHSU campus community who have served in the U.S. Armed Forces.
Related Posts